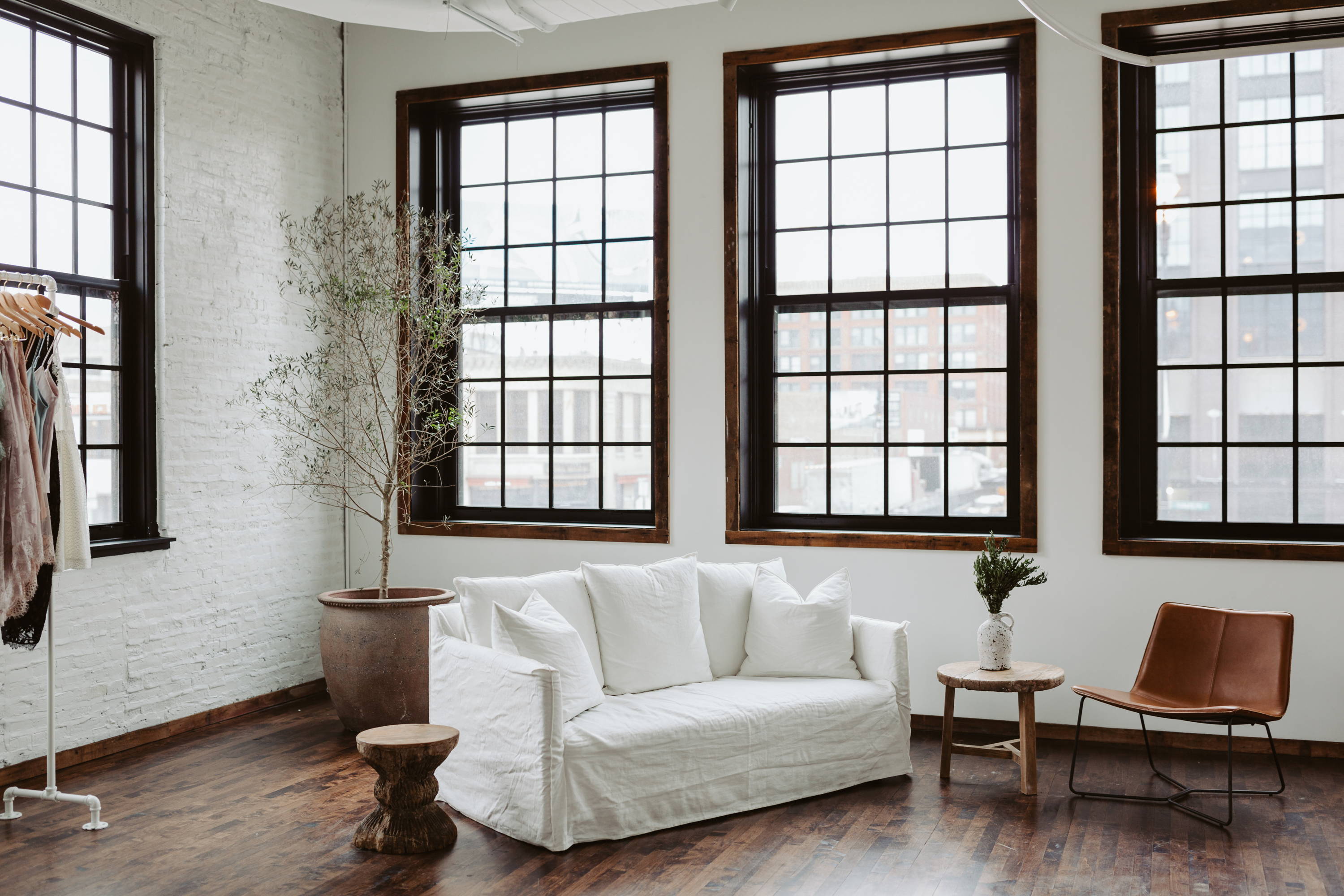 Welcome to our Chicago bridal boutique, where unforgettable experiences are made. Our stunning space is the perfect backdrop for finding your dream gown. As soon as you step through our doors, you'll be greeted by our friendly and knowledgeable stylists. Once you're settled into your own private styling suite, the magic happens! 
We suggest choosing your top five favorite wedding dresses in advance, so they'll be waiting for you when you arrive. Our stylists are thrilled to have you and will be on hand to help you find the perfect dress to complement your style, body shape and wedding type. 
Take a Look
Inside the Space
Chicago, Let's Get Married!
Nestled in the heart of the windy city, our Chicago bridal boutique was designed with timeless elegance; featuring luxurious furnishing, glamorous lighting and soaring ceilings, our Chicago bridal boutique is a pure haven of bridal beauty and sophistication.  
As you step inside our boutique, you'll be greeted by one of our friendly stylists with a chilled glass of bubbles, before moving into your private styling suite, where you'll be guided through our stunning collections.  
During your appointment, you'll experience hand-crated gowns created from the finest laces and silks. We also offer a stunning selection of accessories, shoes, and veils to complete your bridal look. Our stylists will empower you to feel confident and radiant. From classic and timeless designs to bohemian and modern creations, our Chicago bridal boutique exudes exquisite gowns that reflects our bride's vision and our commitment to ethical and sustainable practices.  
Our bridal appointments are never rushed, as we believe this is your time to indulge and embrace the experience of finding your dream gown. We have no doubt you'll find "the one" and create unforgettable memories to last a lifetime.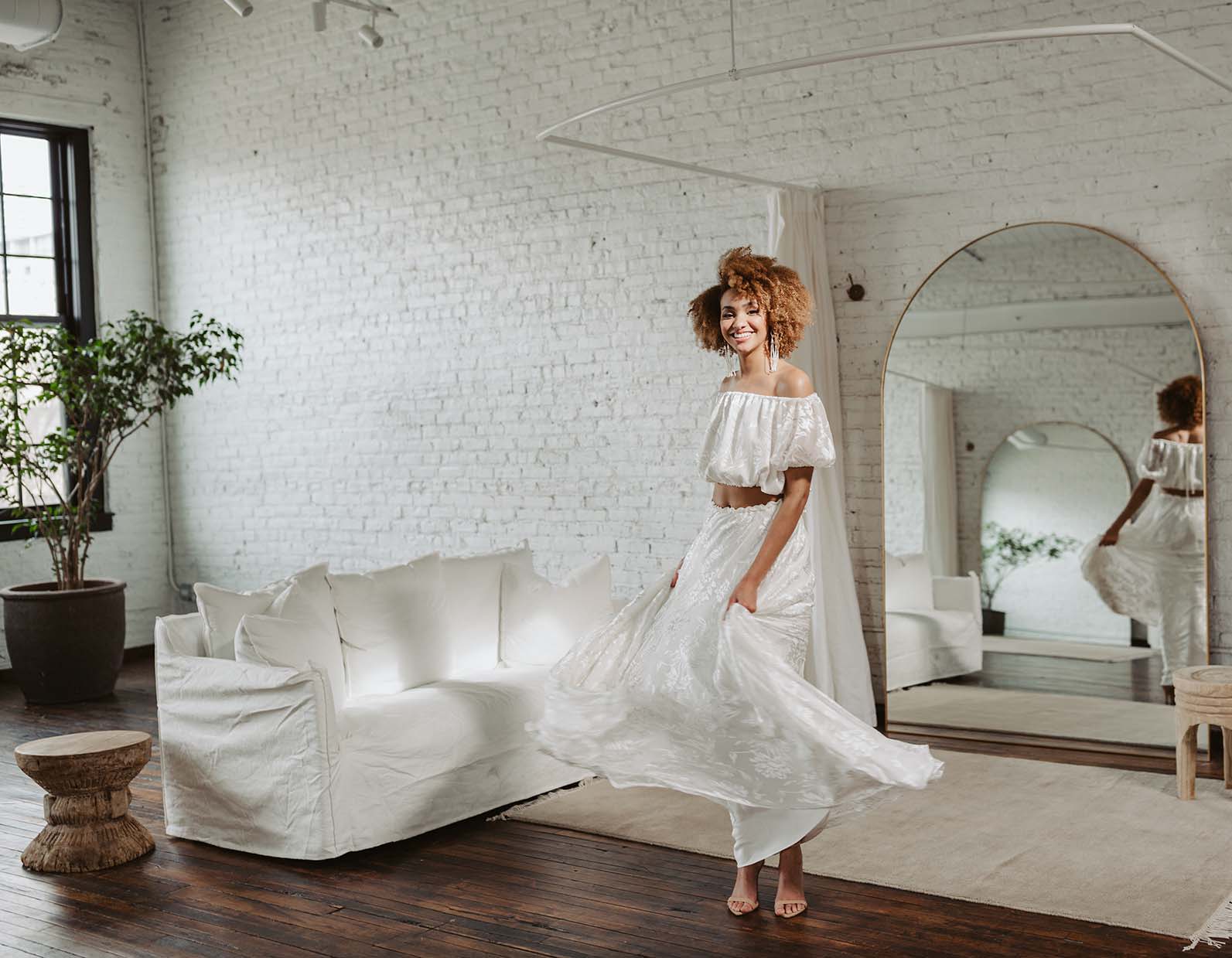 MON

9:00 am - 5:30 pm

TUE

9:00 am - 5:30 pm

WED

9:00 am - 5:30 pm

THU

9:00 am - 5:30 pm

FRI

9:00 am - 5:30 pm

SAT

9:00 am - 7:00 pm

SUN

9:00 am - 5:30 pm
---
MON

9:00 am - 5:30 pm

TUE

9:00 am - 5:30 pm

WED

9:00 am - 5:30 pm

THU

9:00 am - 5:30 pm

FRI

9:00 am - 5:30 pm

SAT

9:00 am - 7:00 pm

SUN

9:00 am - 5:30 pm
Chicago Bridal Boutique Gallery
Discover our modern yet timeless bridal space, located in the west loop of Chicago. Immerse yourself in our charming boutique and focus on finding "the one". Take a look inside the space and explore our sophisticated decor! Don't only take our word for it; experience it in person and book your bridal appointment online now.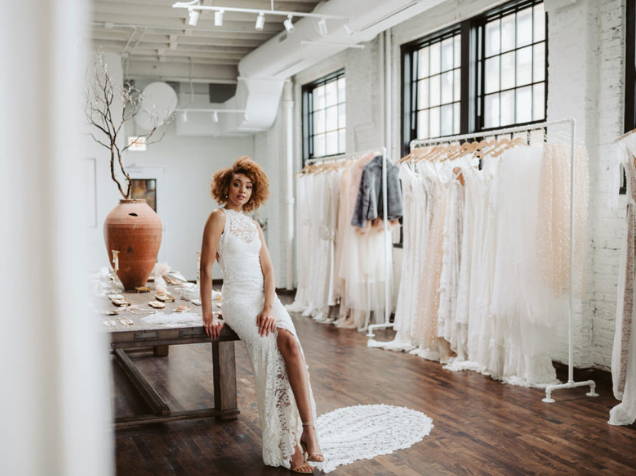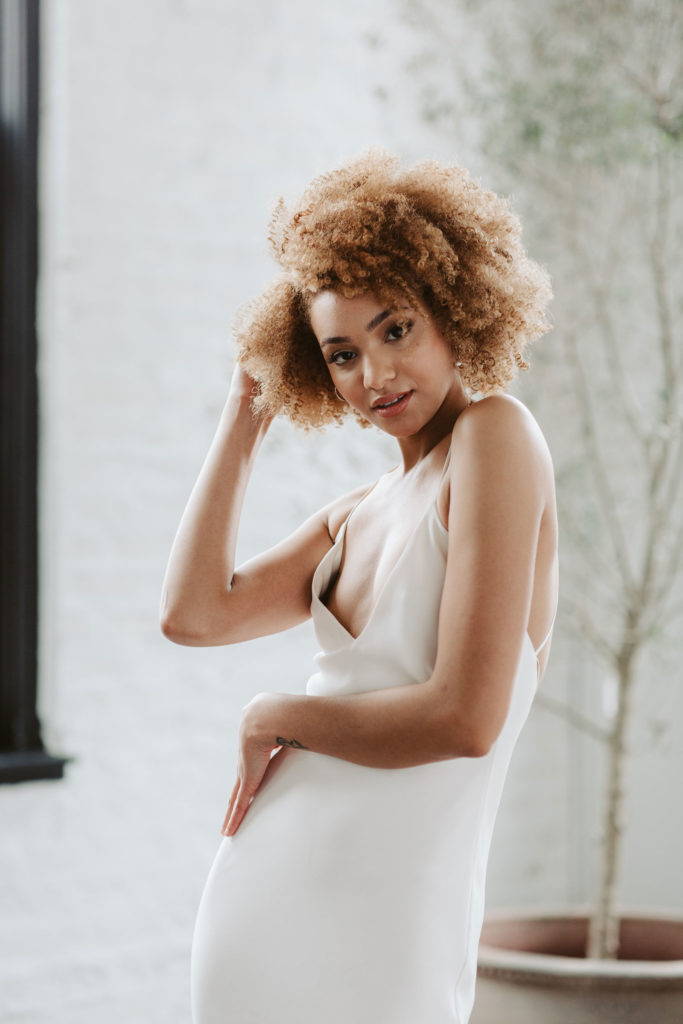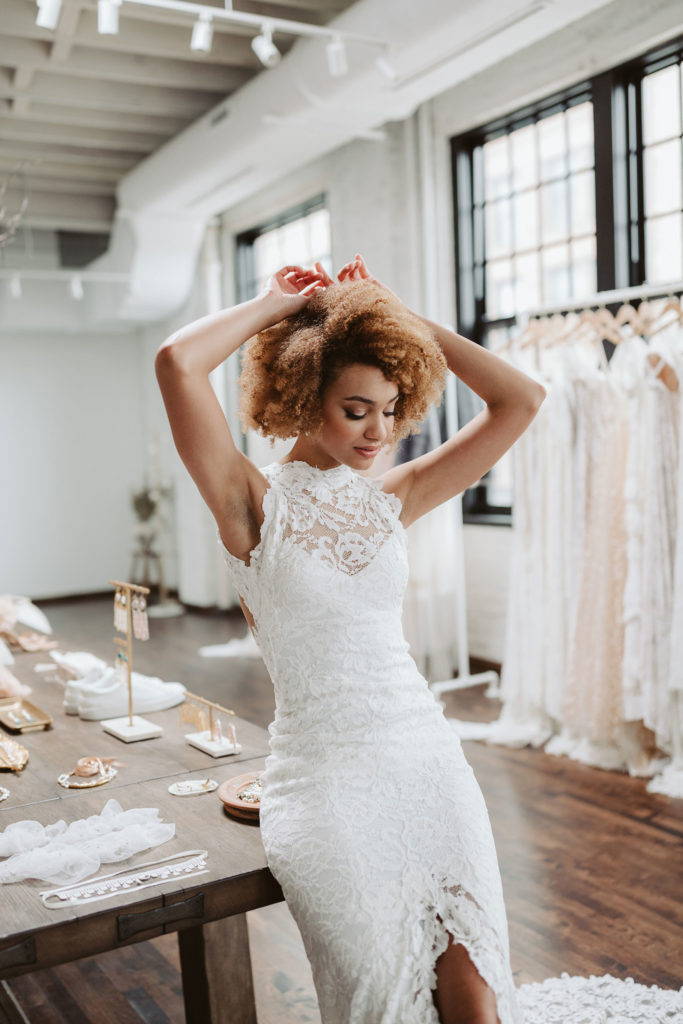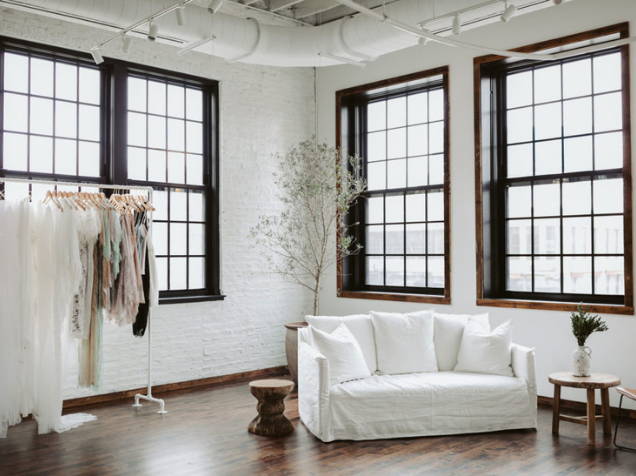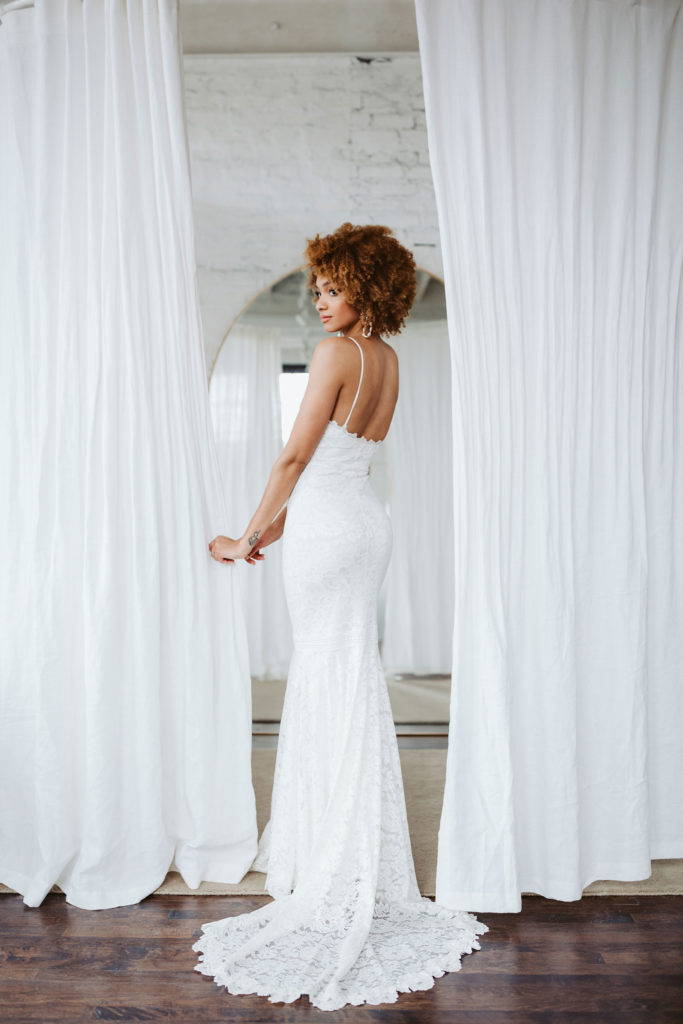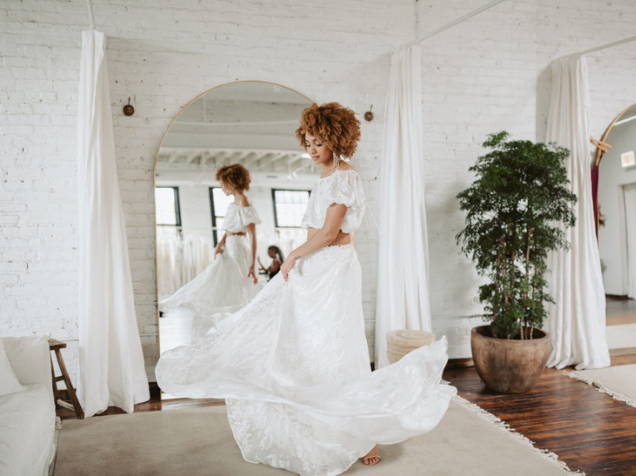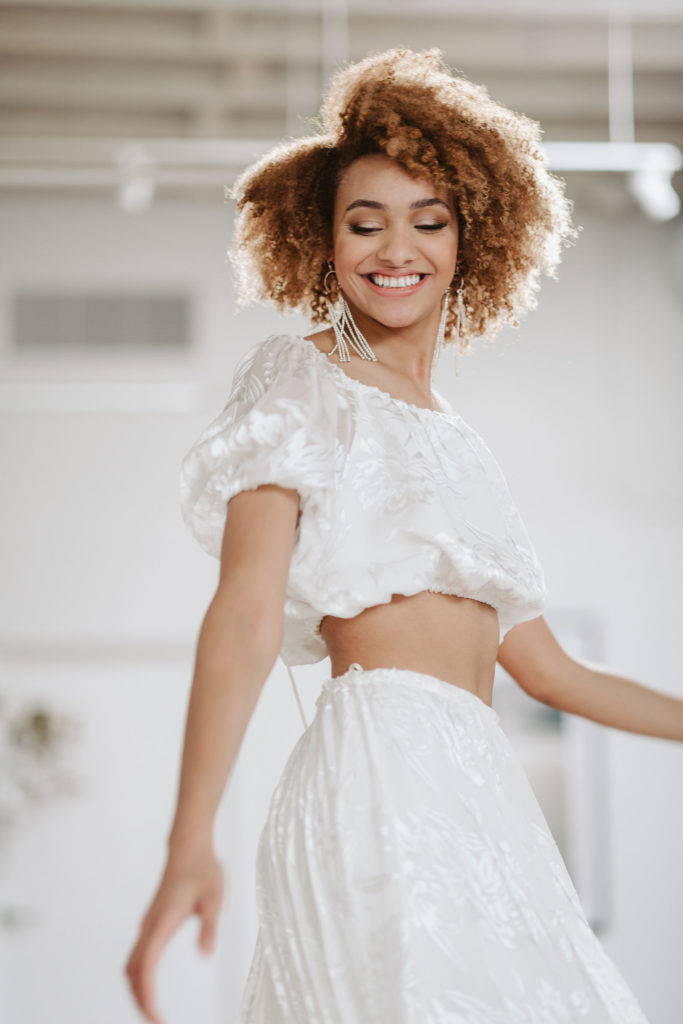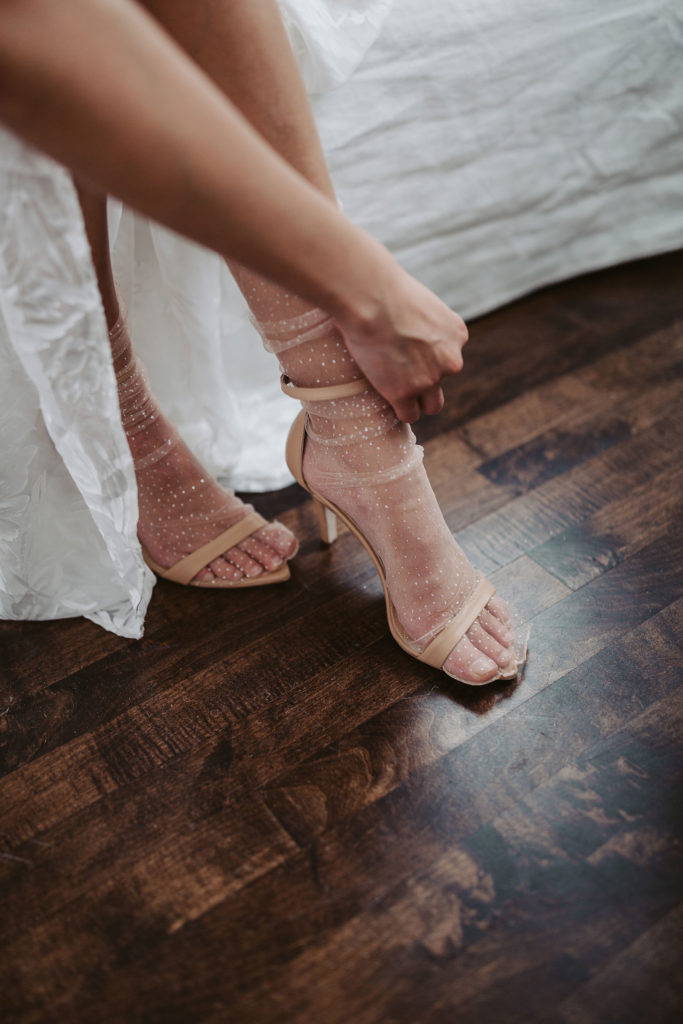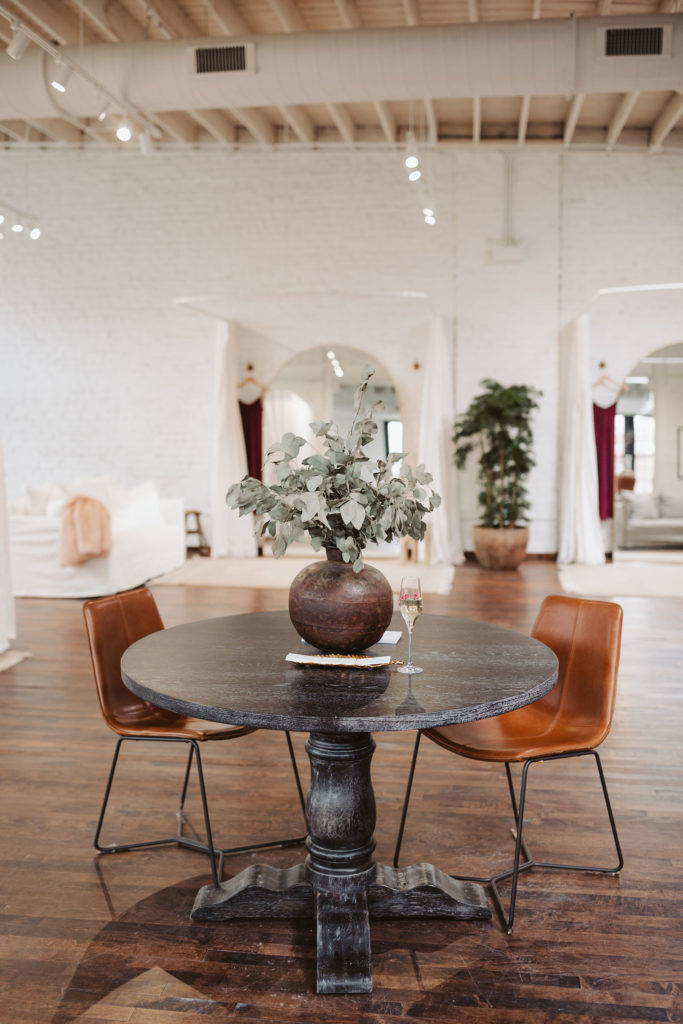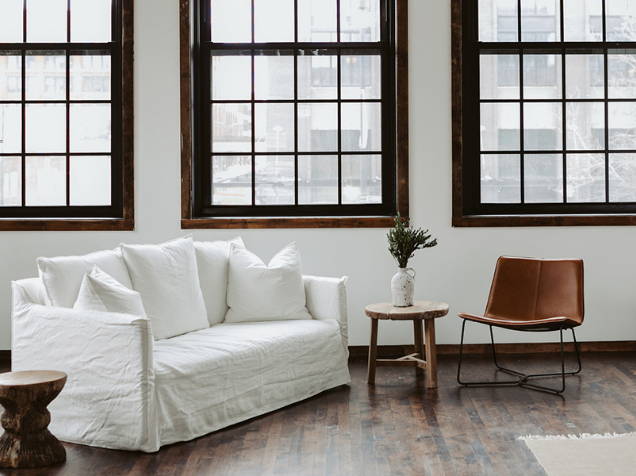 love note from grace bride, katie
"I just finished my appointment at Grace Loves Lace and WOW! Incredible dresses, gorgeous space, and an even better staff. Monica was the sweetest consultant who made me feel beautiful and ending up picking out my favorite dress! Highly recommend for any bride."
love note from grace bride, karly
"I was deciding on a few different dresses and my stylist was not pushy at all and told me to sleep on it and get back to her whenever I made a decision. She definitely made this process so easy and fun! I ended up deciding on a dress from Grace Loves Lace and couldn't be happier."
love note from grace bride, nicole
"Grace Loves Lace exceeded all of my expectations for dress shopping! From the moment you walk in you'll be wowed by the showroom. The set up is amazing, all of the gowns are gorgeous, and there's nothing like a little champagne to toast the occasion."