Las Vegas Bridal Boutique
Whether you are a local bride or dreaming of a destination wedding in Las Vegas, you're not alone. Welcome to one of the most vibrant cities in the United States that is home to around 100,000 weddings every year. 
Grace Loves Lace offer a wide selection of beautiful gowns to fit every bride-to-be, ensuring that you can find the perfect dress for the most important day of your life. 
Our showroom stylists are here to guide you through the process and help you say yes to the dress of your dreams. Bring up to three of your loved ones with you to share the joy and excitement of finding 'the one.' 
Want to make the most of your appointment at our Las Vegas bridal shop? We encourage our brides to select their top five favorite dresses in advance! By doing so, you'll be able to focus on trying on the gowns that you love and have plenty of time to enjoy every moment.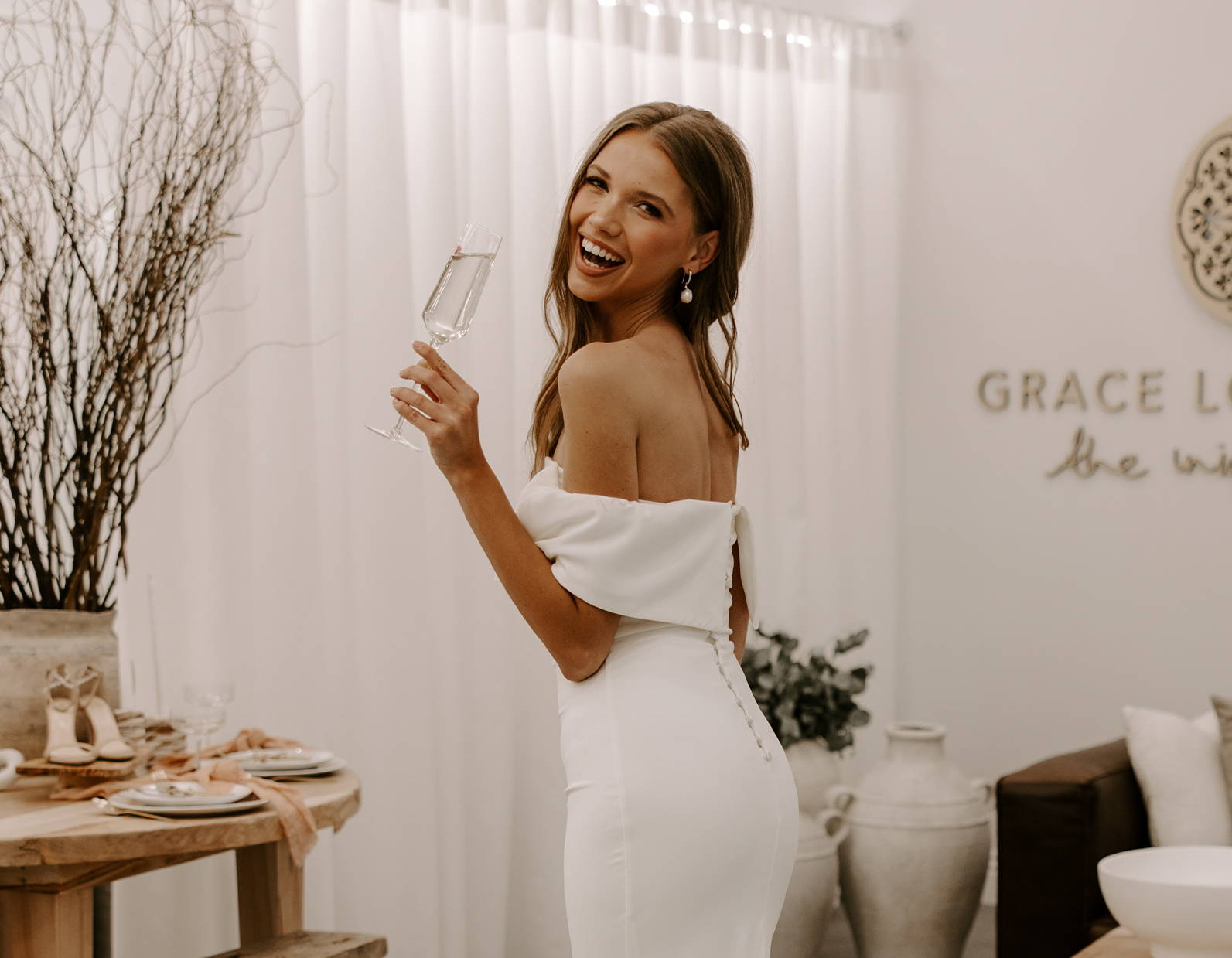 Las Vegas, Let's Get Married!
Ready to elevate your wedding day to new heights of sophistication and elegance? Look no further than our bridal boutique, located right in the heart of Las Vegas. 
As you enter our beautiful space, you'll be immersed in the beauty and charm of our contemporary bridal suites. Your personal stylist will welcome you with glass of bubbles, setting the tone for an unforgettable bridal journey. 
In your private styling suite, you'll have the chance to try on our luxurious wedding dresses at your leisure with three of your loved ones! From classic elegance to bohemian flair, our silhouettes are designed to make you feel iconic and stunning. 
But the fun doesn't stop there. We also offer a stunning selection of accessories, shoes, and veils to complete your bridal look. We're committed to sustainability and ethical production, and so our gowns are handcrafted to the highest standard of environmental practices.  
At our bridal shop, we believe that every bride deserves to feel empowered and confident on her special day. That's why we offer a range of comfortable wedding gowns, free of boning, zips and corsetry. We opt for stretch fabrics instead, so our brides can move, laugh, eat and dance freely on their special day. 
Our passion for creating stunning gowns has taken us across the globe and we're proud to offer an endless array of options to make your wedding day unforgettable. Whether you're planning a grand ceremony or a last-minute celebration, we want to empower you to create a dream look that exudes confidence, timeless elegance, and luxury.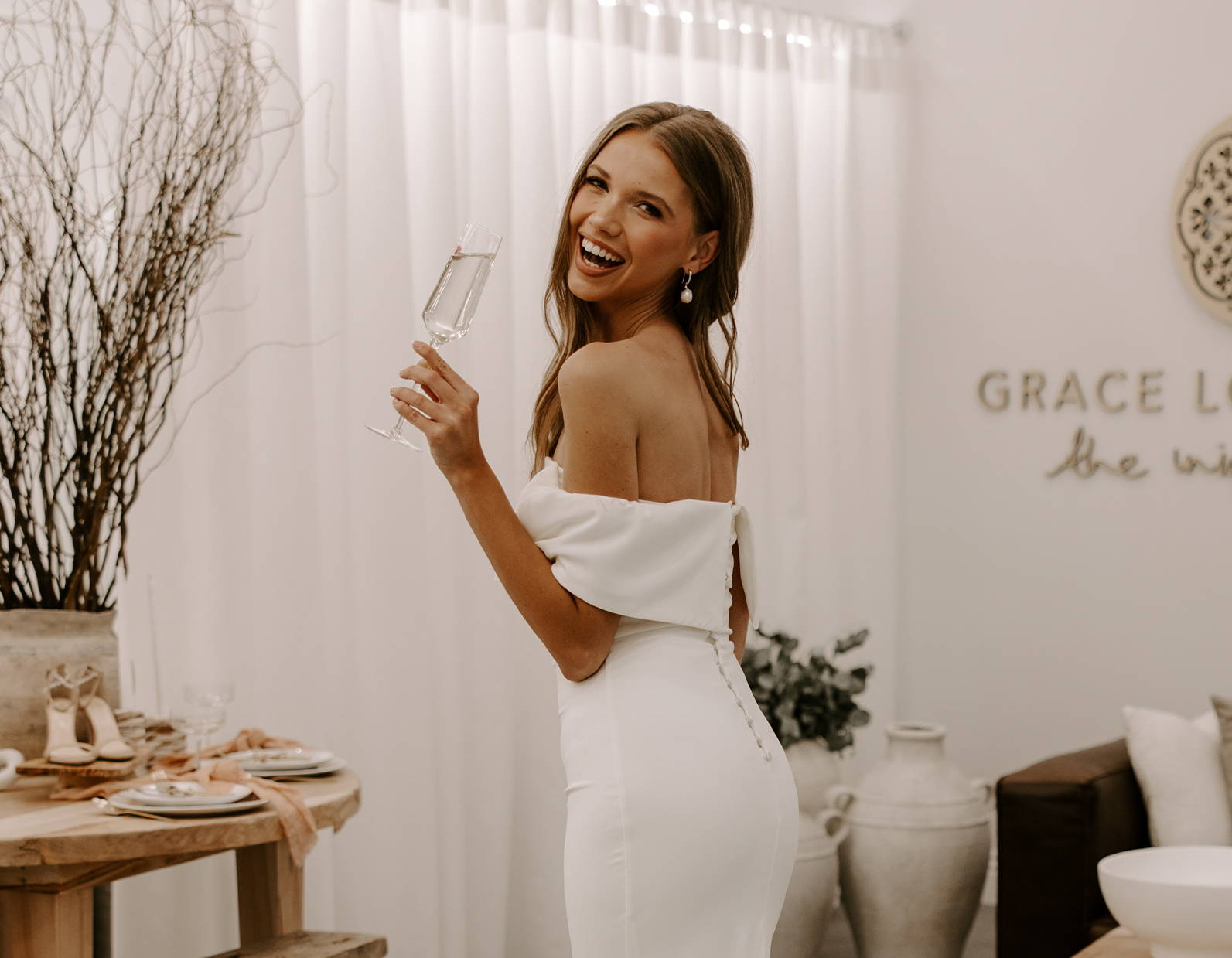 MON

10:00 am - 7:00 pm

TUE

10:00 am - 7:00 pm

WED

10:00 am - 7:00 pm

THU

10:00 am - 8:30 pm

FRI

10:00 am - 7:00 pm

SAT

8:30 am - 7:00 pm

SUN

10:00 am - 7:00 pm
---
MON

10:00 am - 7:00 pm

TUE

10:00 am - 7:00 pm

WED

10:00 am - 7:00 pm

THU

10:00 am - 8:30 pm

FRI

10:00 am - 7:00 pm

SAT

8:30 am - 7:00 pm

SUN

10:00 am - 7:00 pm
Grace Loves Lace
Bridal Shop in Las Vegas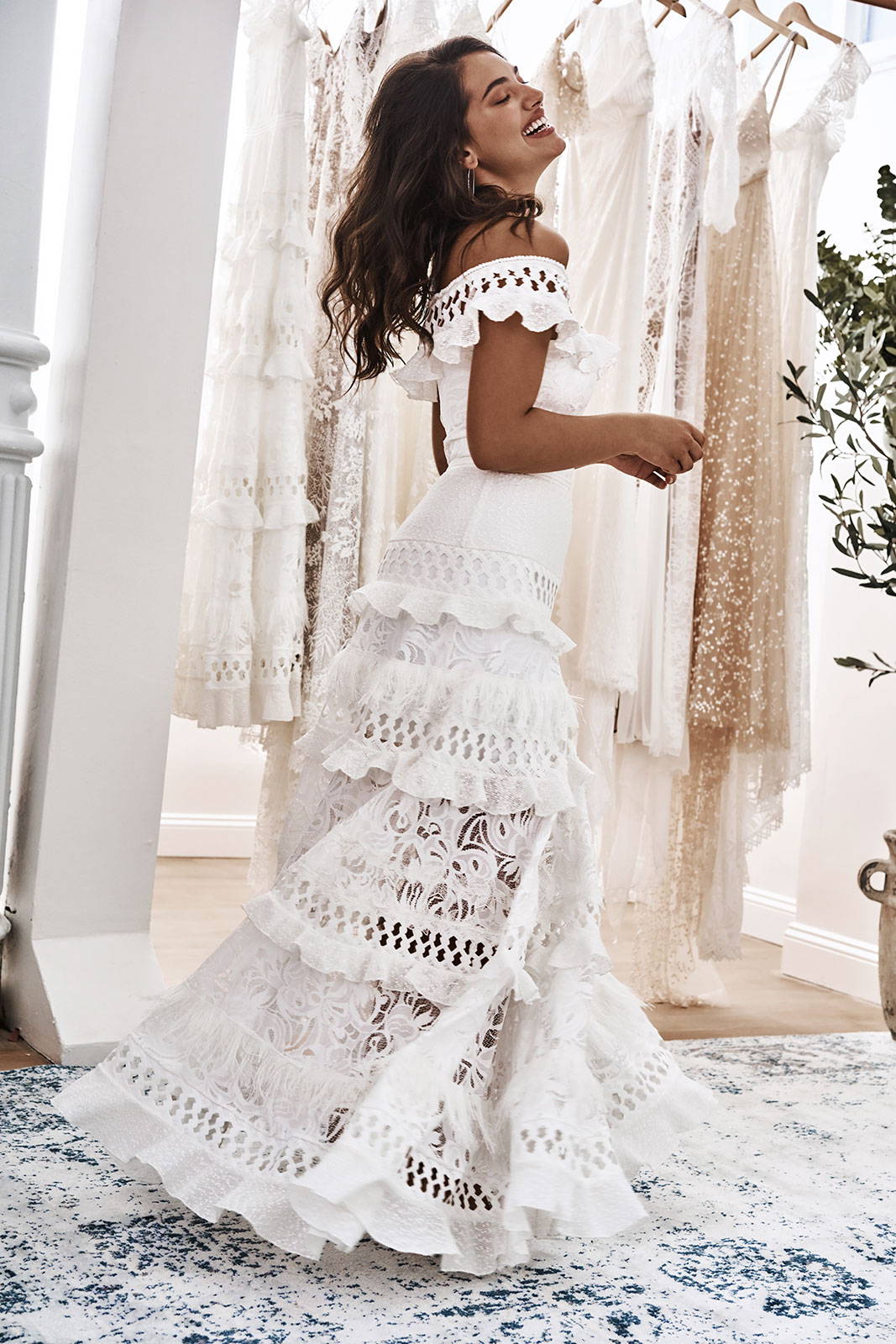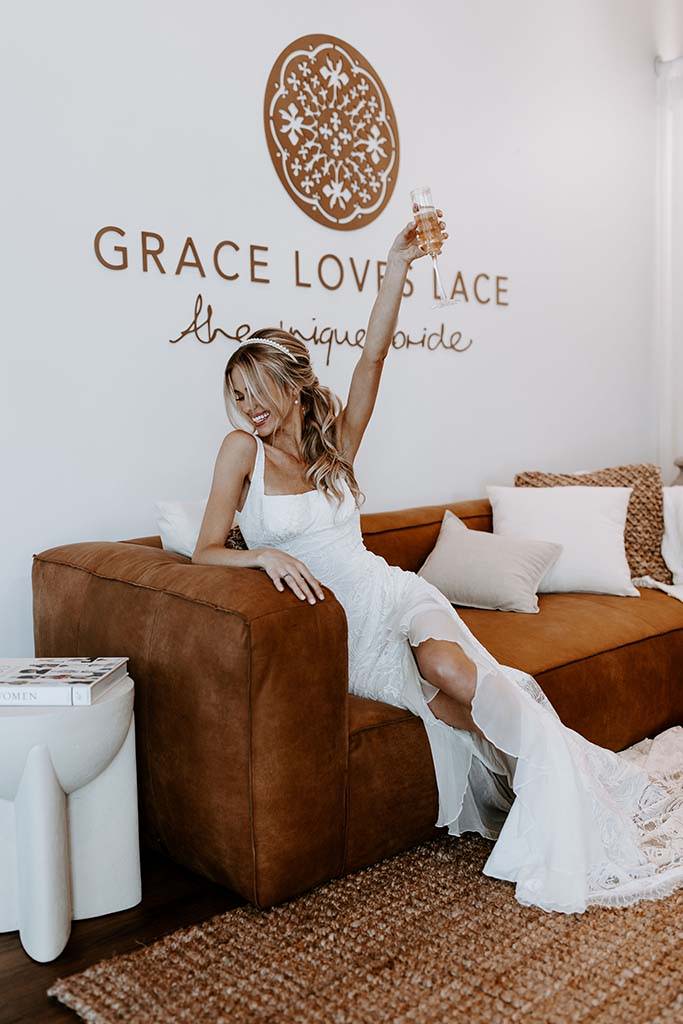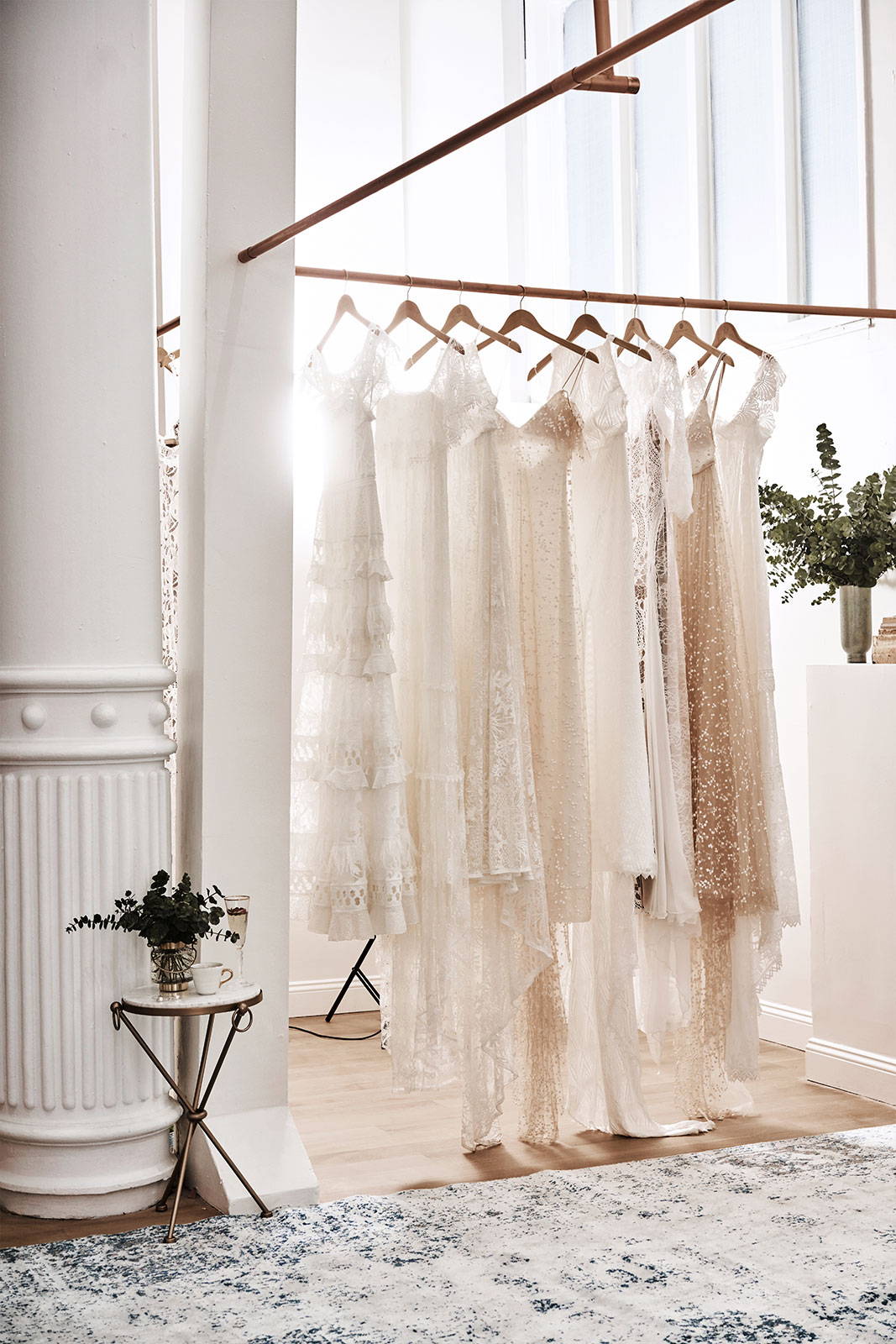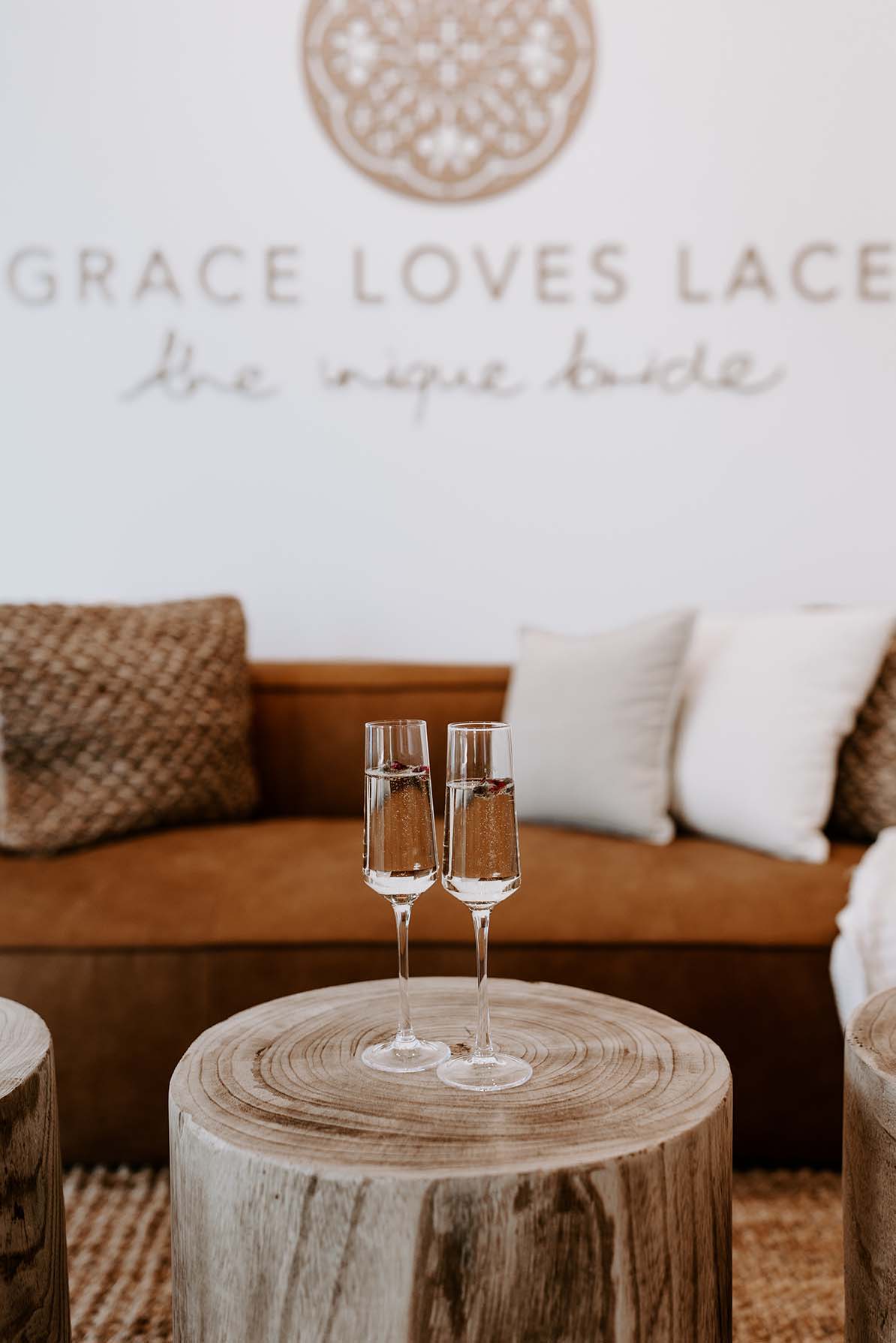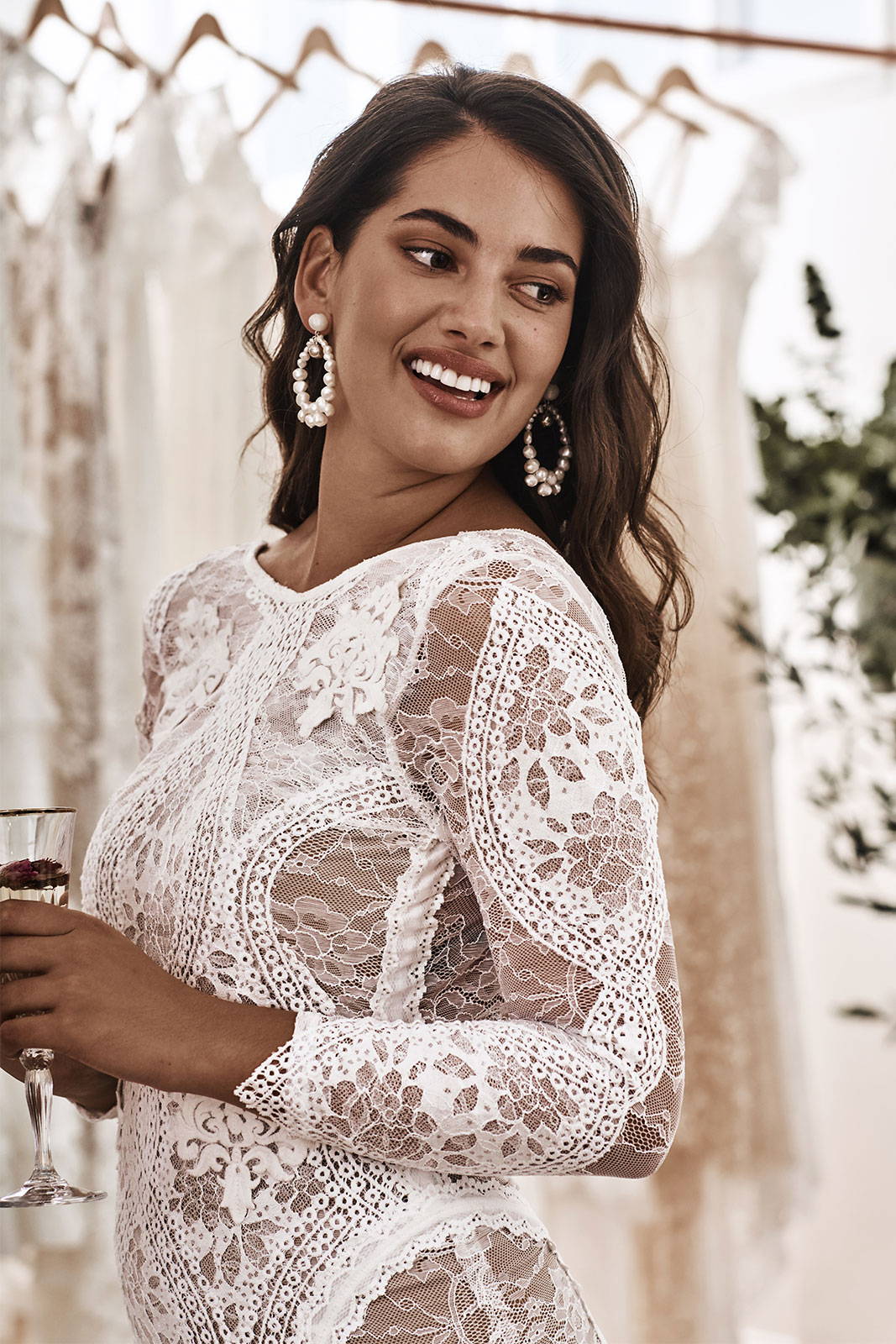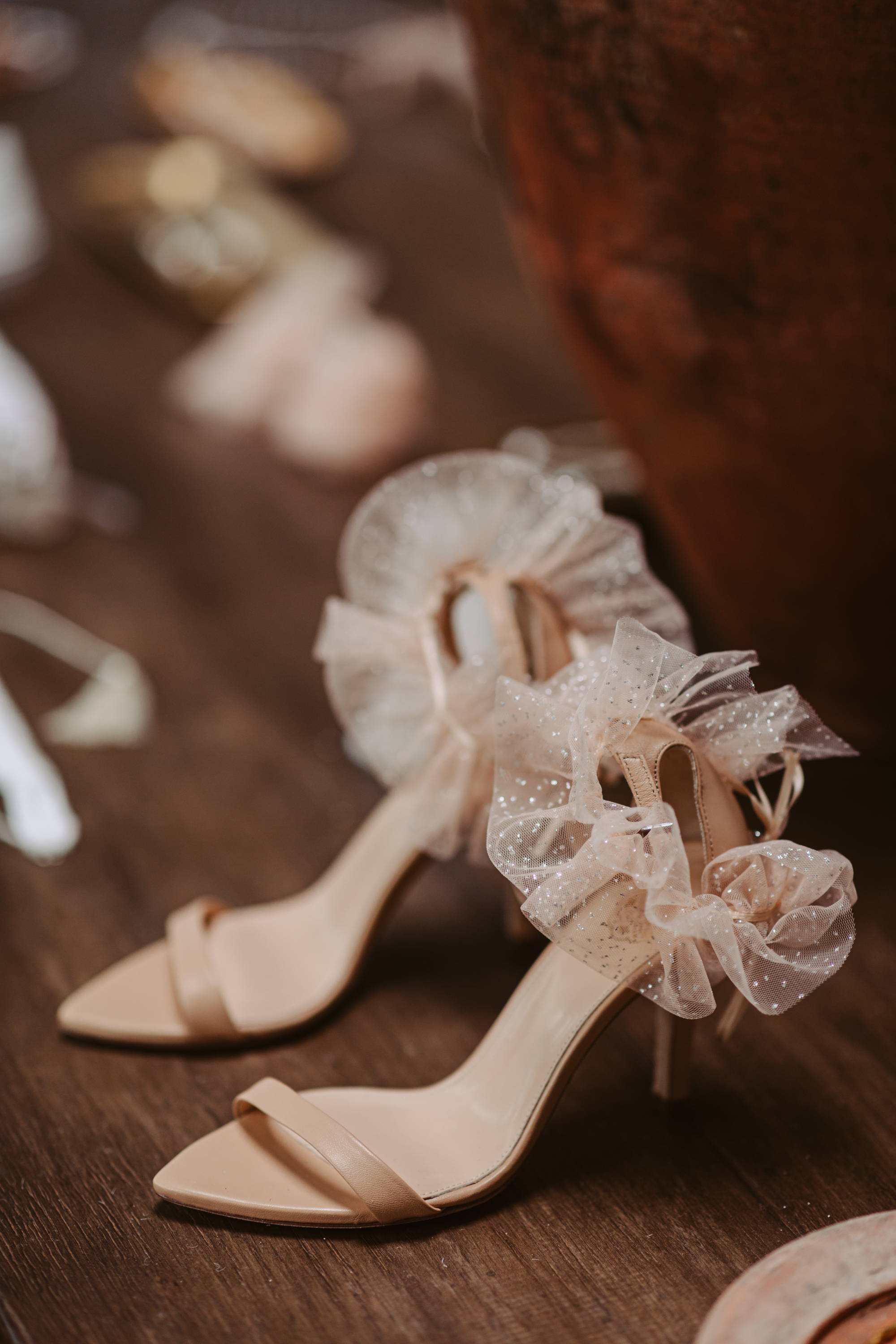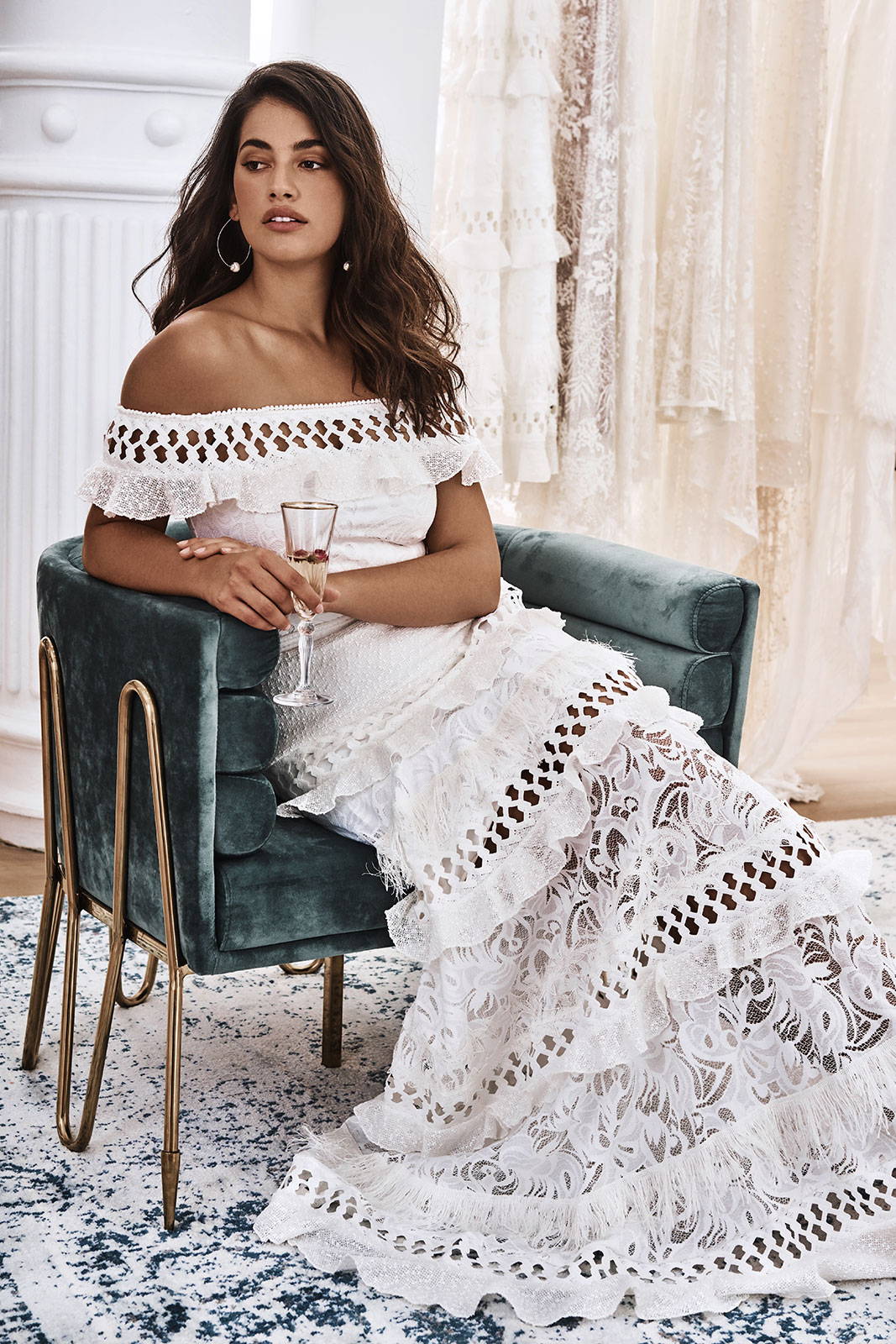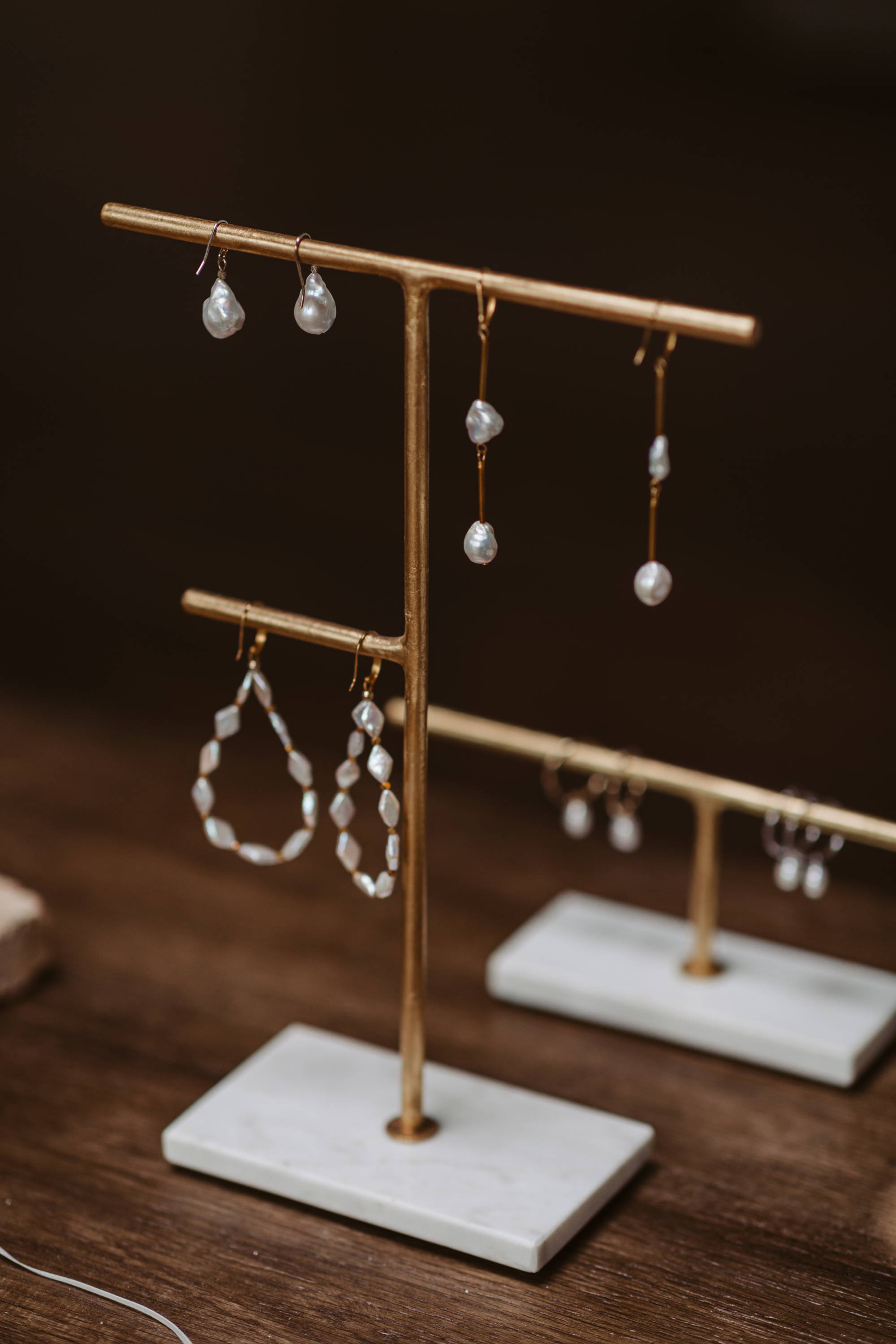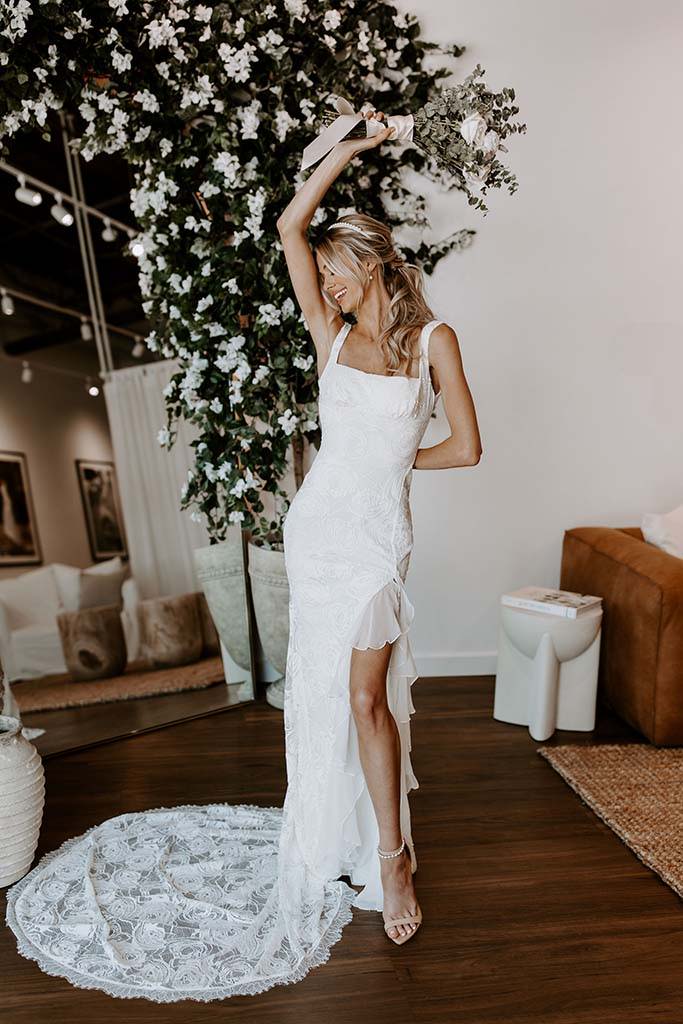 LOVE NOTE FROM GRACE BRIDE, nat
"My experience with Grace Loves Lace was truly unique to other shops I'd tried dresses. The showroom is gorgeous and my stylist was clearly very experienced. The first dress she put me in ended up being "the One"."
LOVE NOTE FROM GRACE BRIDE, CARLEY
"I have loved the Grace Loves Lace dresses for years, I was so happy to see Toronto opened up a showroom! My first bridal dress appointment was perfect - Sara brought all the dresses I was interested in and helped me determine which ones would suit me the most, she was kind, caring and knowledgeable! Looking forward to my second bridal appointment - will definitely be finding my wedding dress here!"
love note from grace bride, haley
"Simply put - this was a superb experience from the very moment we walked through the door. I visited 10+ bridal stores and by far, this experience and selection exceeded my expectations. I will begin with our consultant, Madison Thompson, who is a gem for Grace Loves Lace. She was cheerful, personable, kind, welcoming, knew the stock and my style and exceptionally patient. It felt like Maddie genuinely cared about my experience."