Jordan & Lola in the Paloma Gown

"To marry my best friend. No fuss, no opinions from others, no overspending. We never wanted to go down the traditional wedding road and lose perspective on what it's really about." - #GRACEBride Lola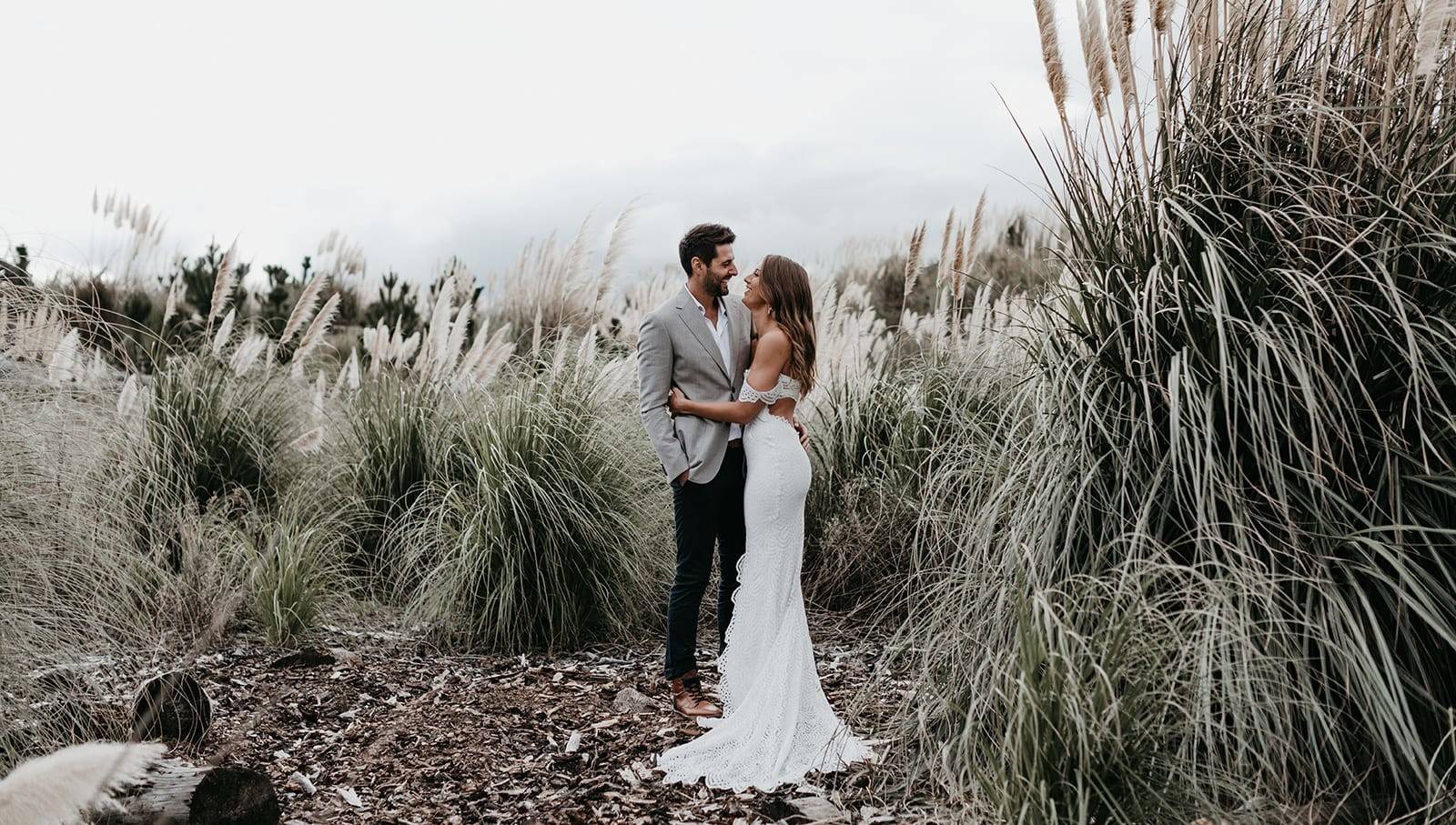 What is a Grace Woman to you?
Someone who marches to the beat of their own drum.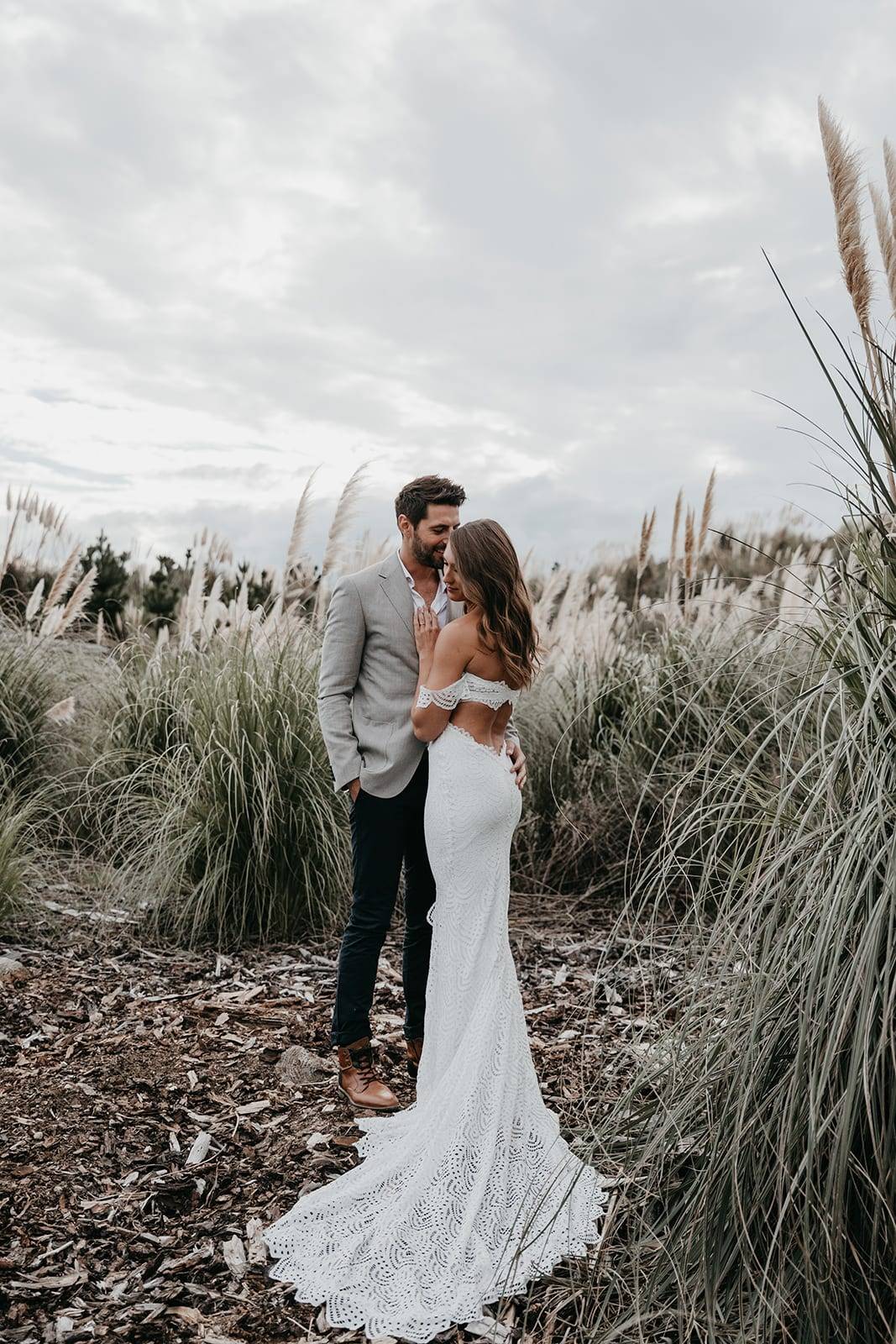 What is it you loved about your GRACE gown and accessories?
I was actually in Nepal when looking for my dress. With only 8 weeks until we were to tie the knot, I had to find something online and quick! I'm a photographer myself, so had shot weddings in the past where I always loved the style and feel of the GLL gowns. I loved that they offer something a little different. Although I was never going to be a traditional bride, I knew I wanted something unique but timeless. The Paloma instantly caught my eye and I kept coming back to it. It had everything I was looking for. Off shoulder style, fitted figure, a split, a beautiful long train and the lace was so different to anything I had seen. Not to mention the stretch fabric meant I could be super comfortable. The fact that I could order it online and organise everything via email was so important.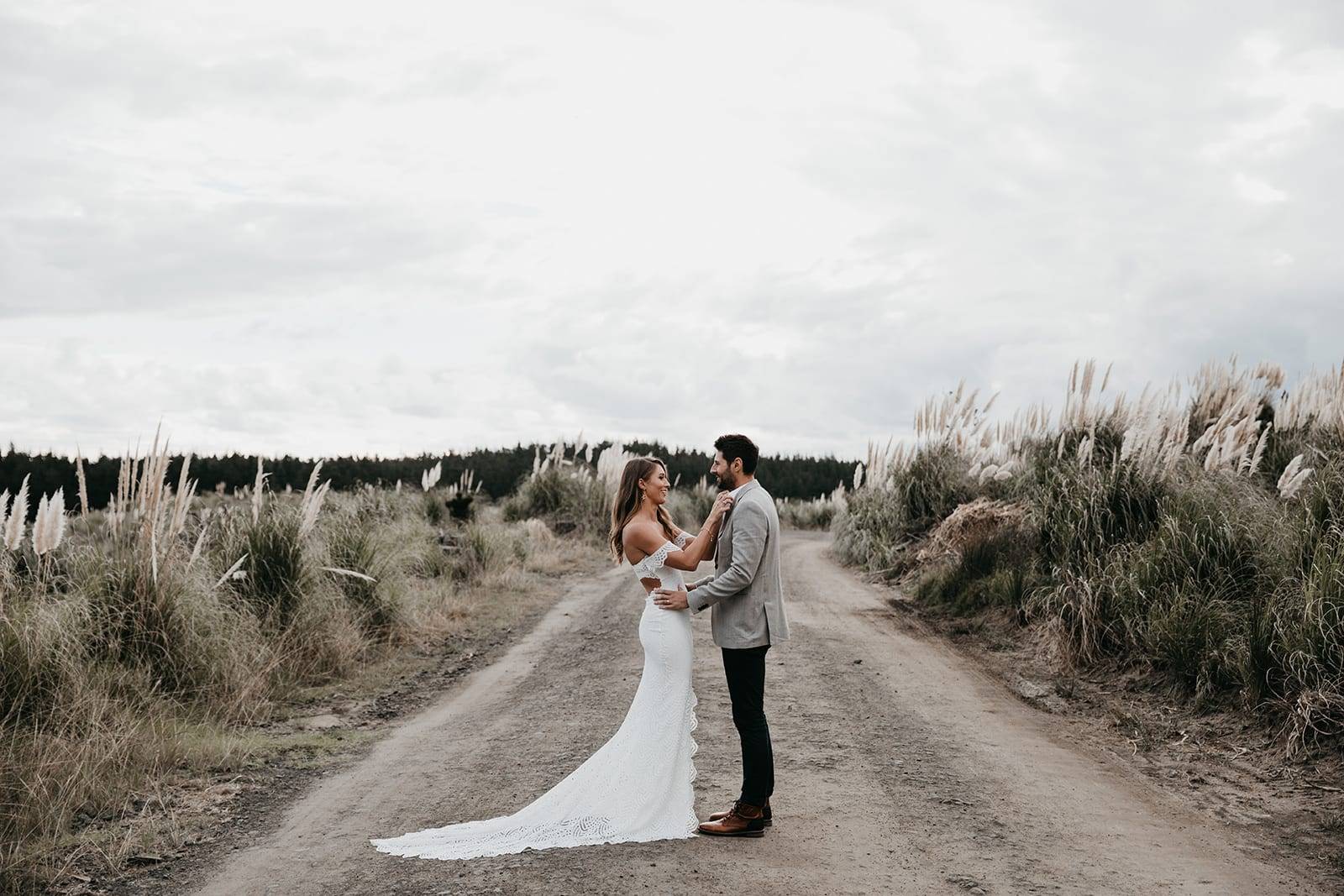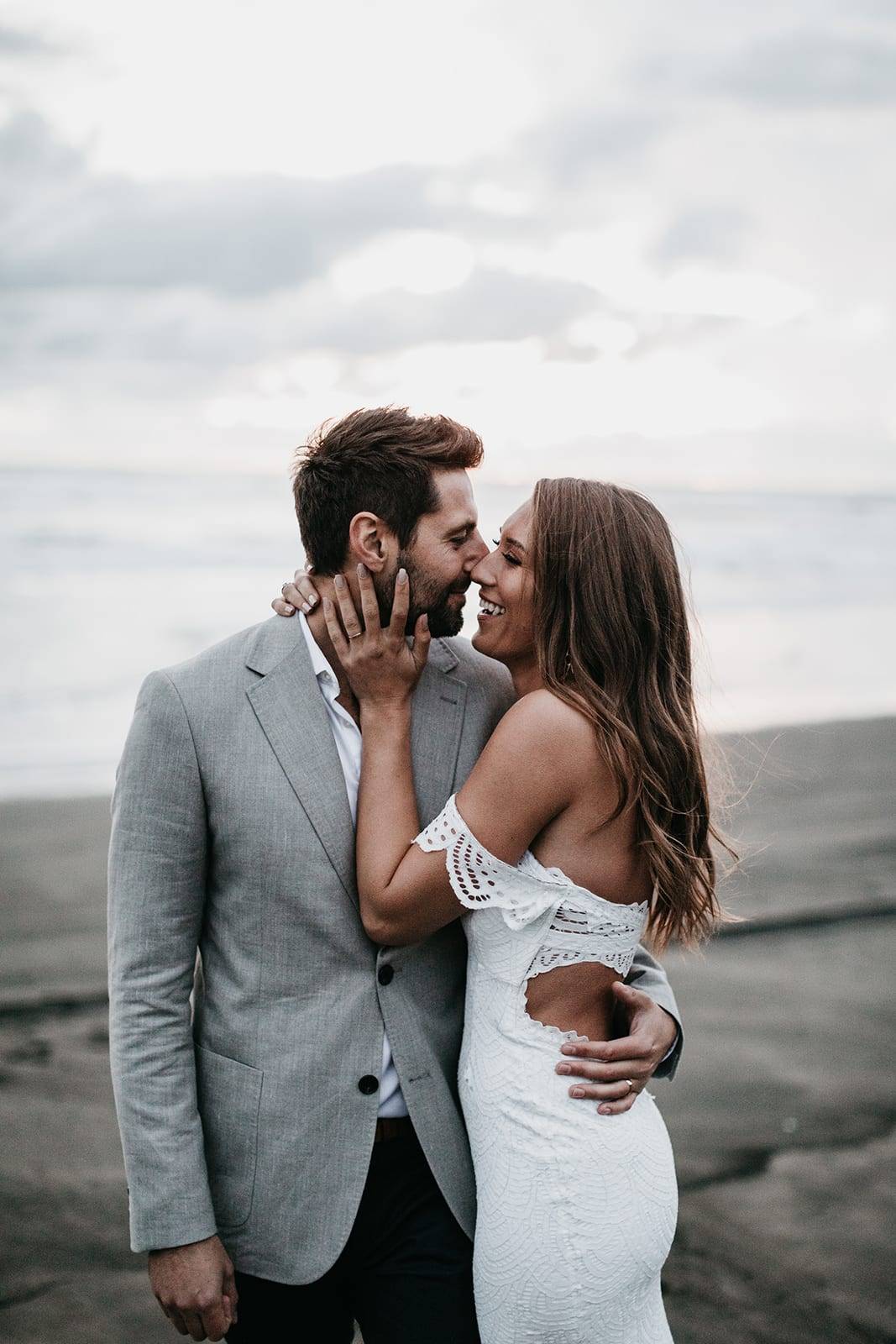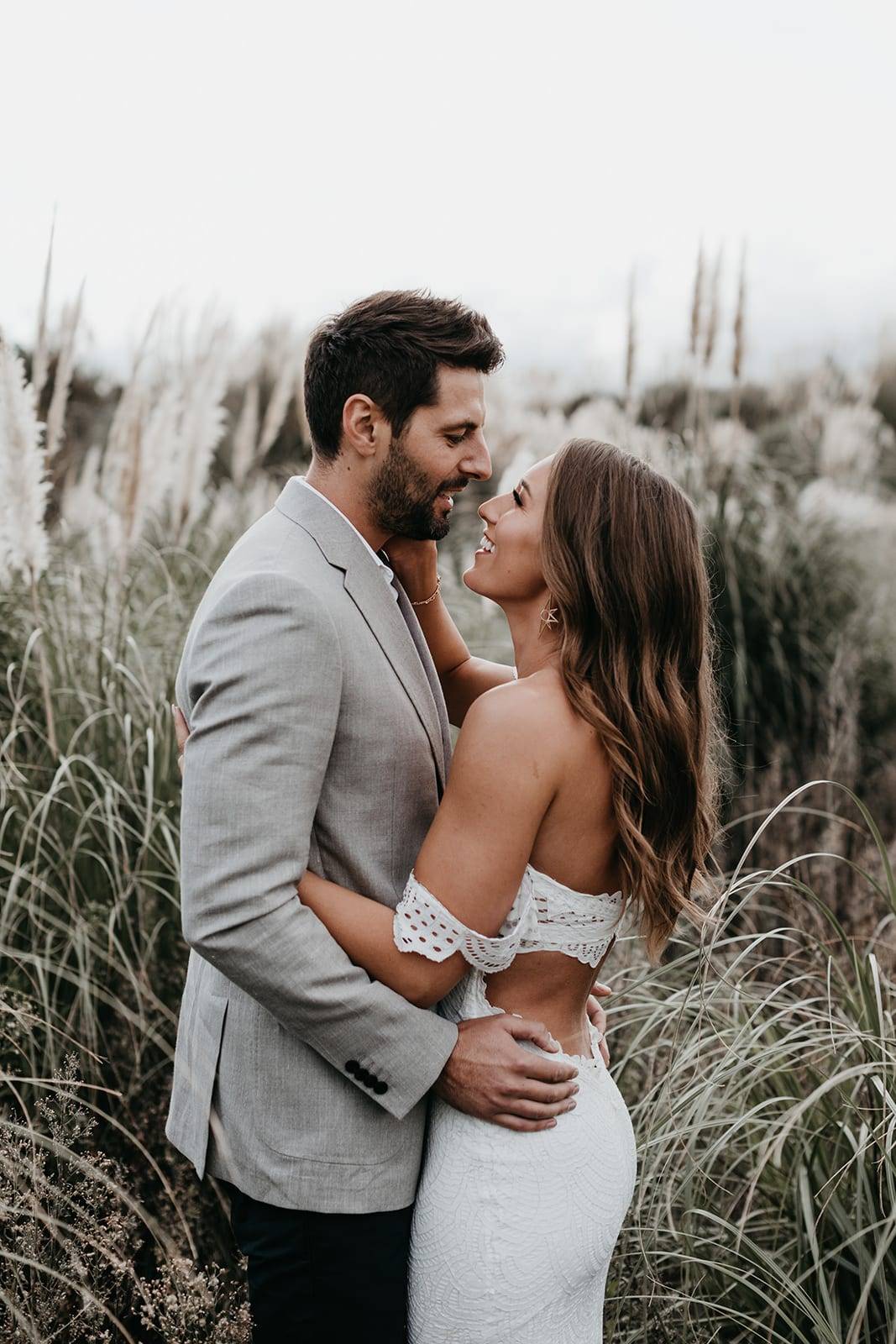 Describe your wedding day look…

Relaxed, elegant, myself.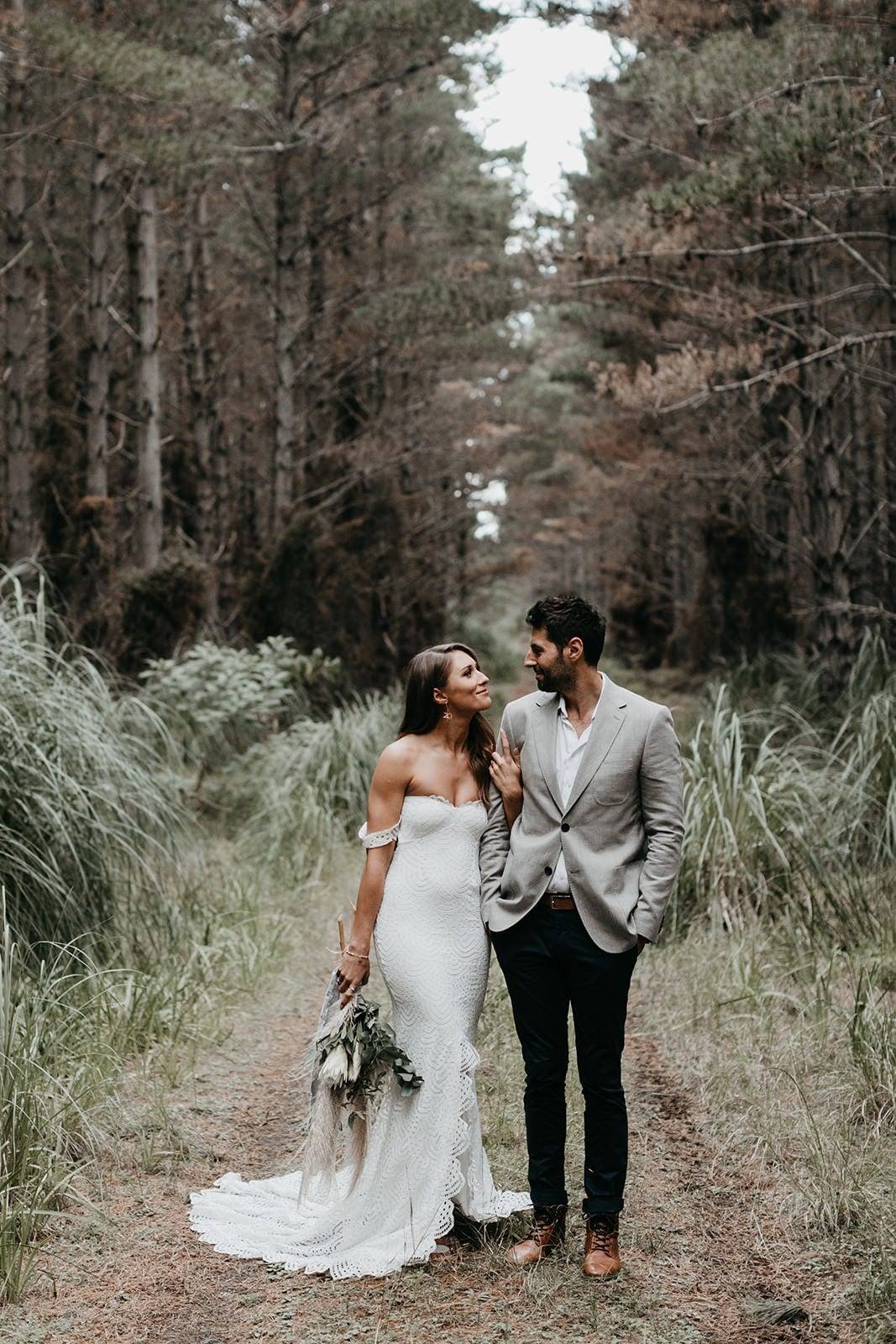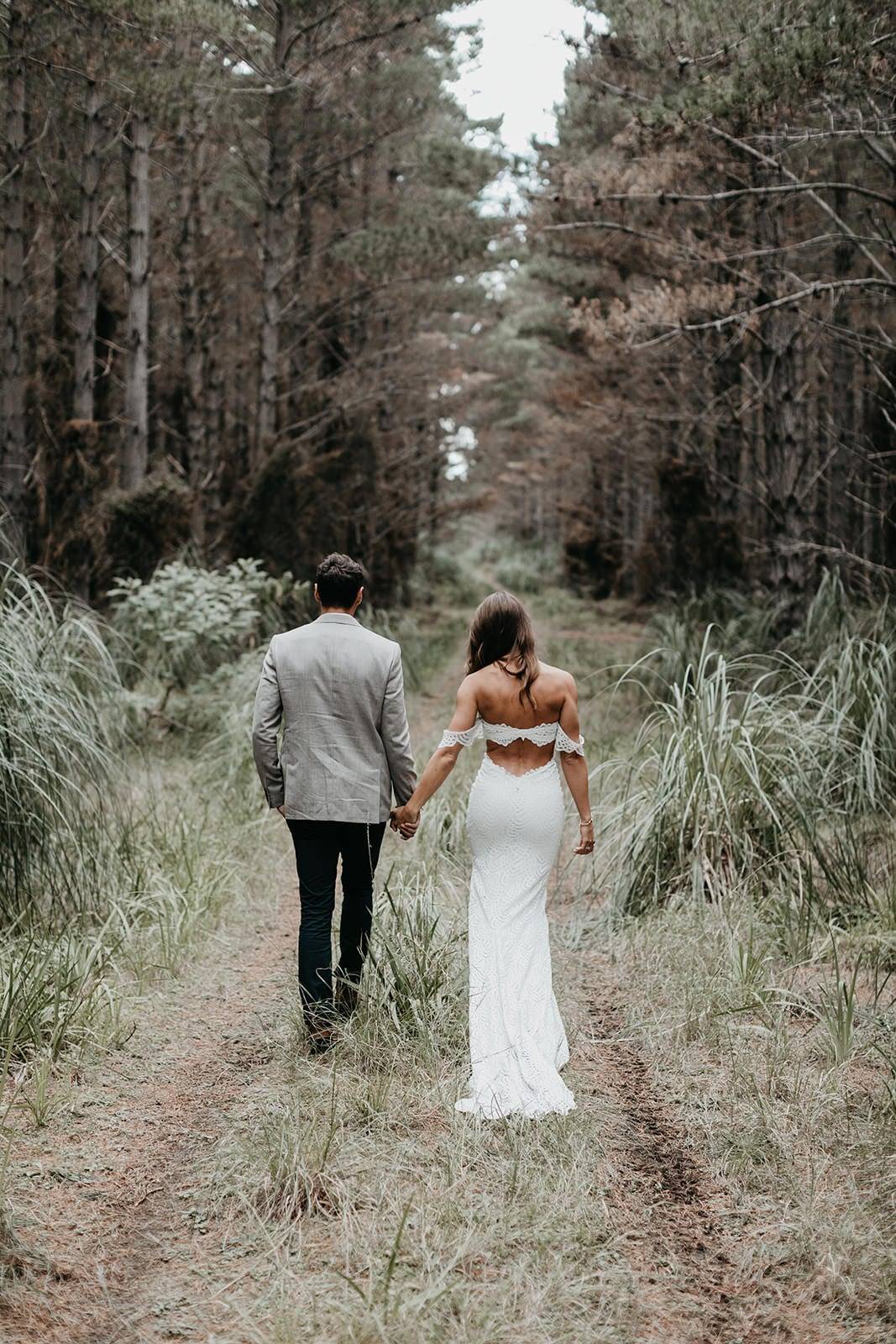 What was the most stressful part to planning?

Nothing at all really! Maybe keeping it a secret! Even that was fun though.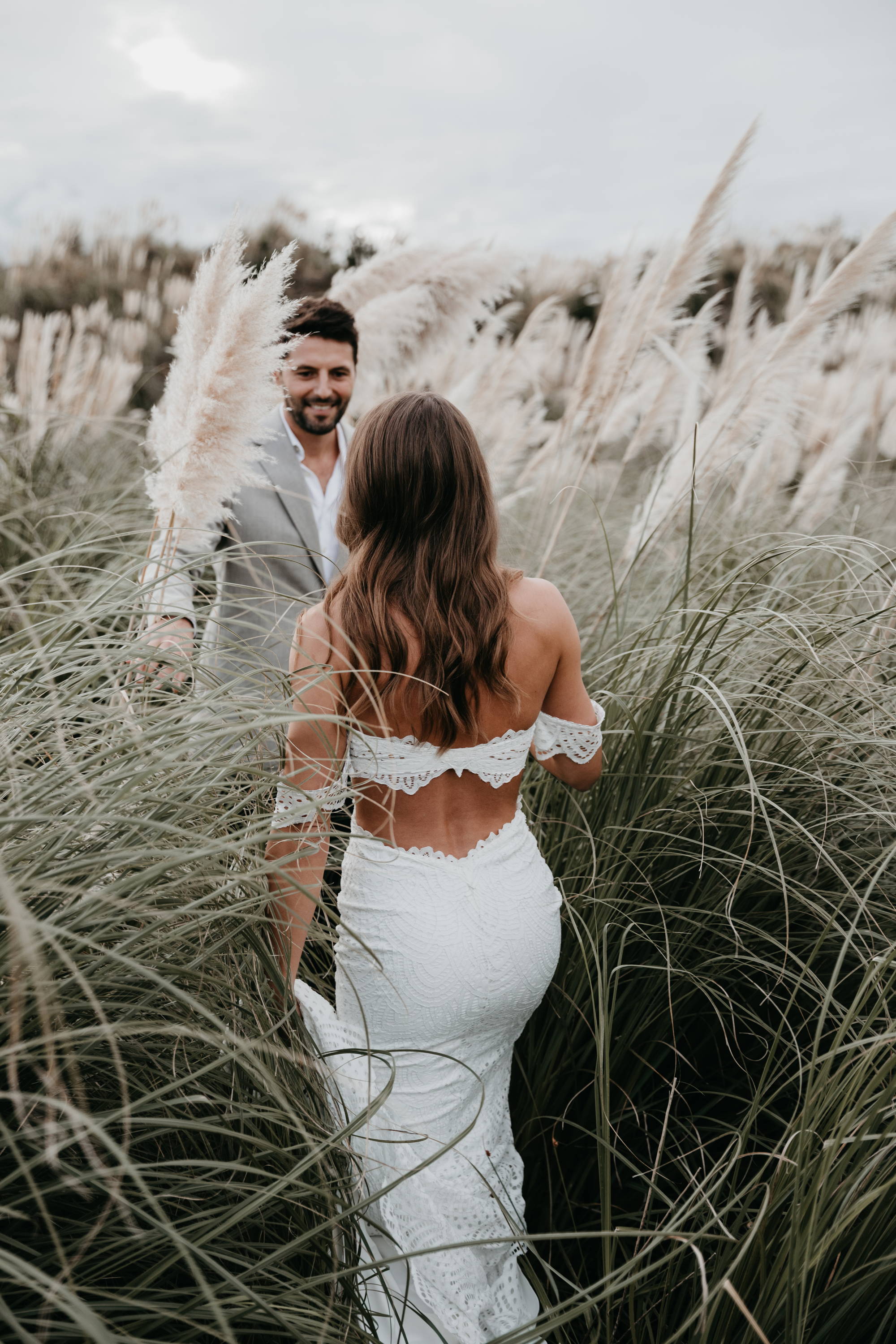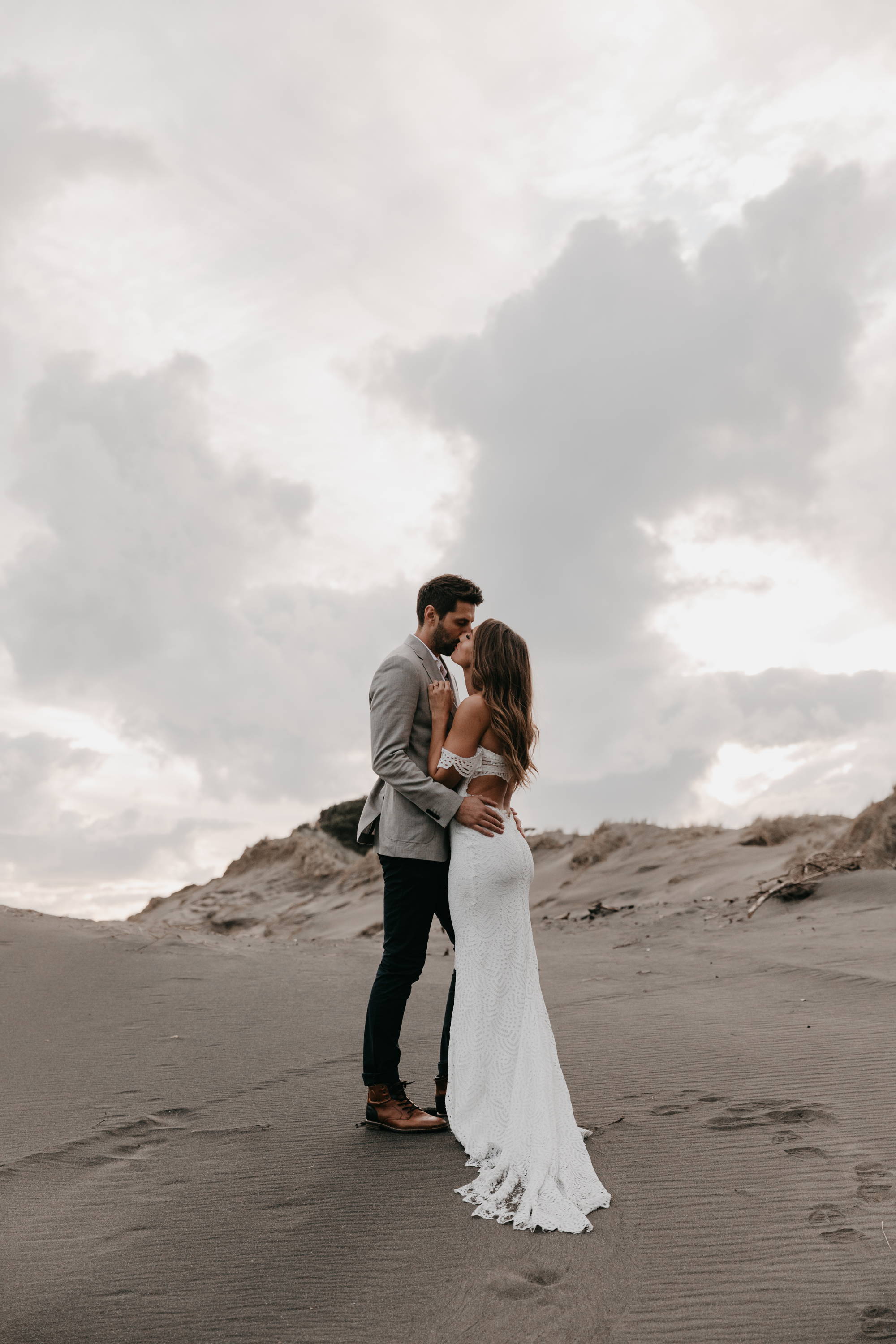 He didn't! We have been together for nearly 10 years and we have always talked about the different ways we might like to get married. We were sitting in bed one night and I said "I think it would be really cool to do it just us and not tell anyone" and he just replied "Yeah let's do it!" So it was an extra big surprise for our friends and family that we had eloped, because we never got engaged first!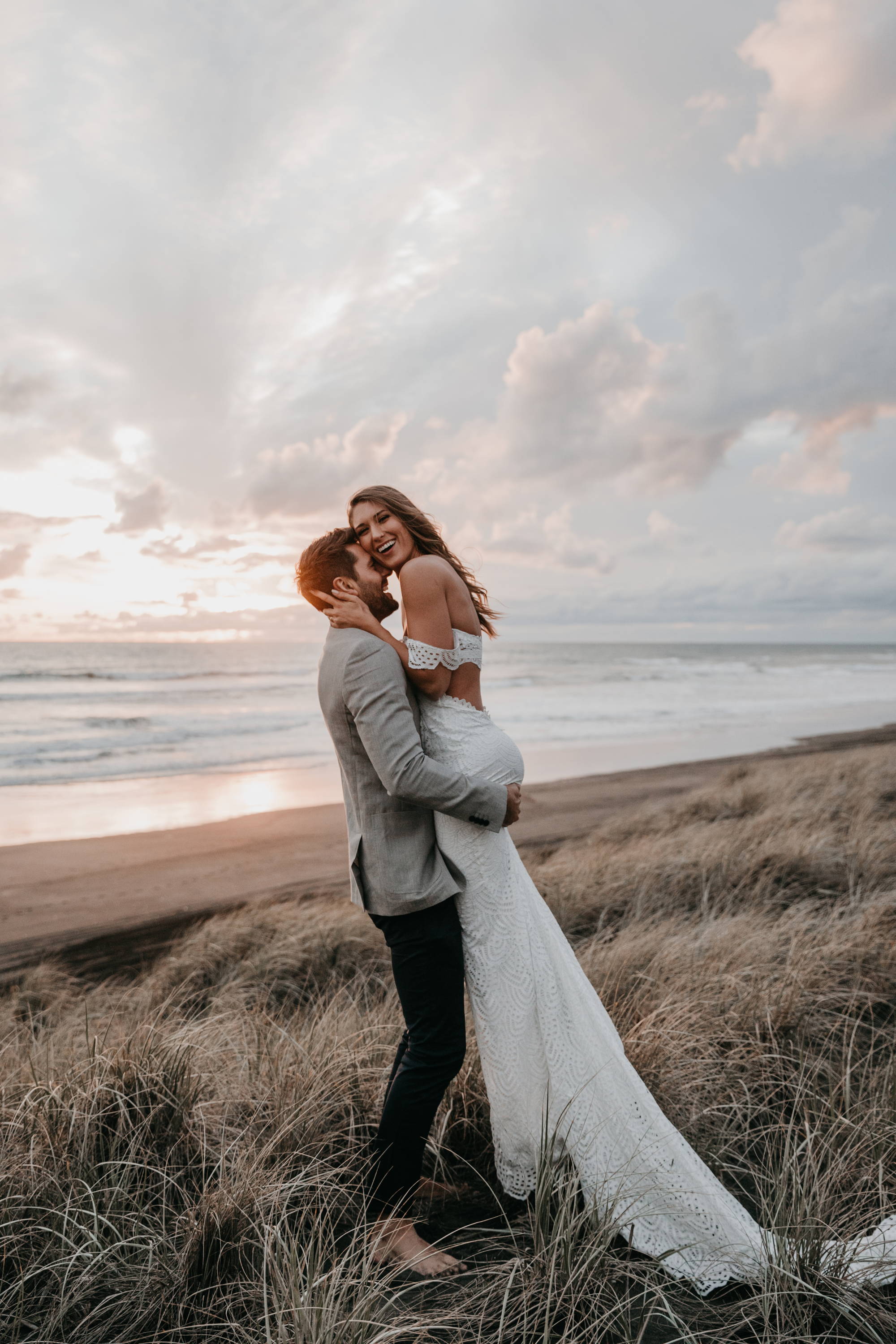 What was your goal for your wedding / what was the most important aspect to you?

To marry my best friend. No fuss, no opinions from others, no overspending. We never wanted to go down the traditional wedding road and lose perspective on what is really about.
Then sharing it with family & friends afterwards was super important. We underestimated how much we would enjoy this part and how emotional it would be. It ended up being more special than we had imagined as we got to spend real quality time with every person we care about and really marinate in each reaction and out-pouring of love. I think that's something really hard to replicate at a large wedding.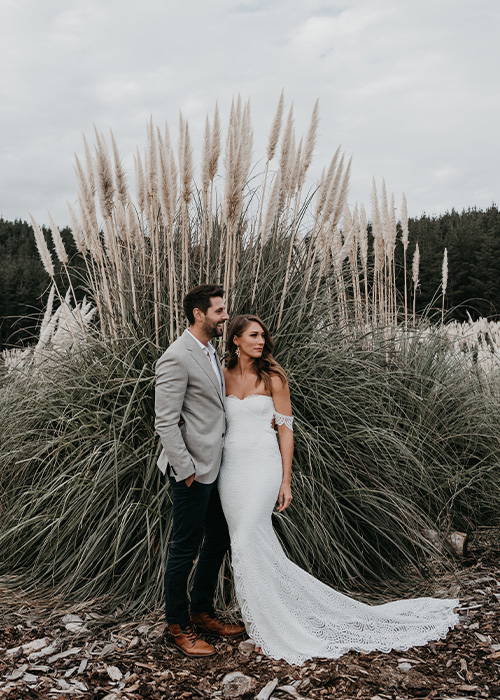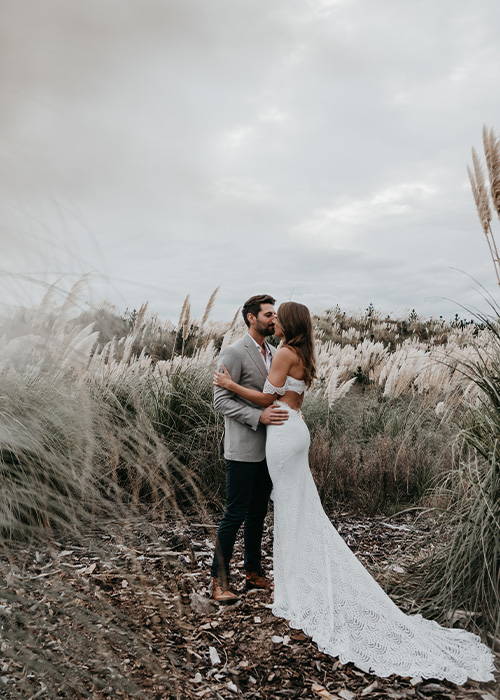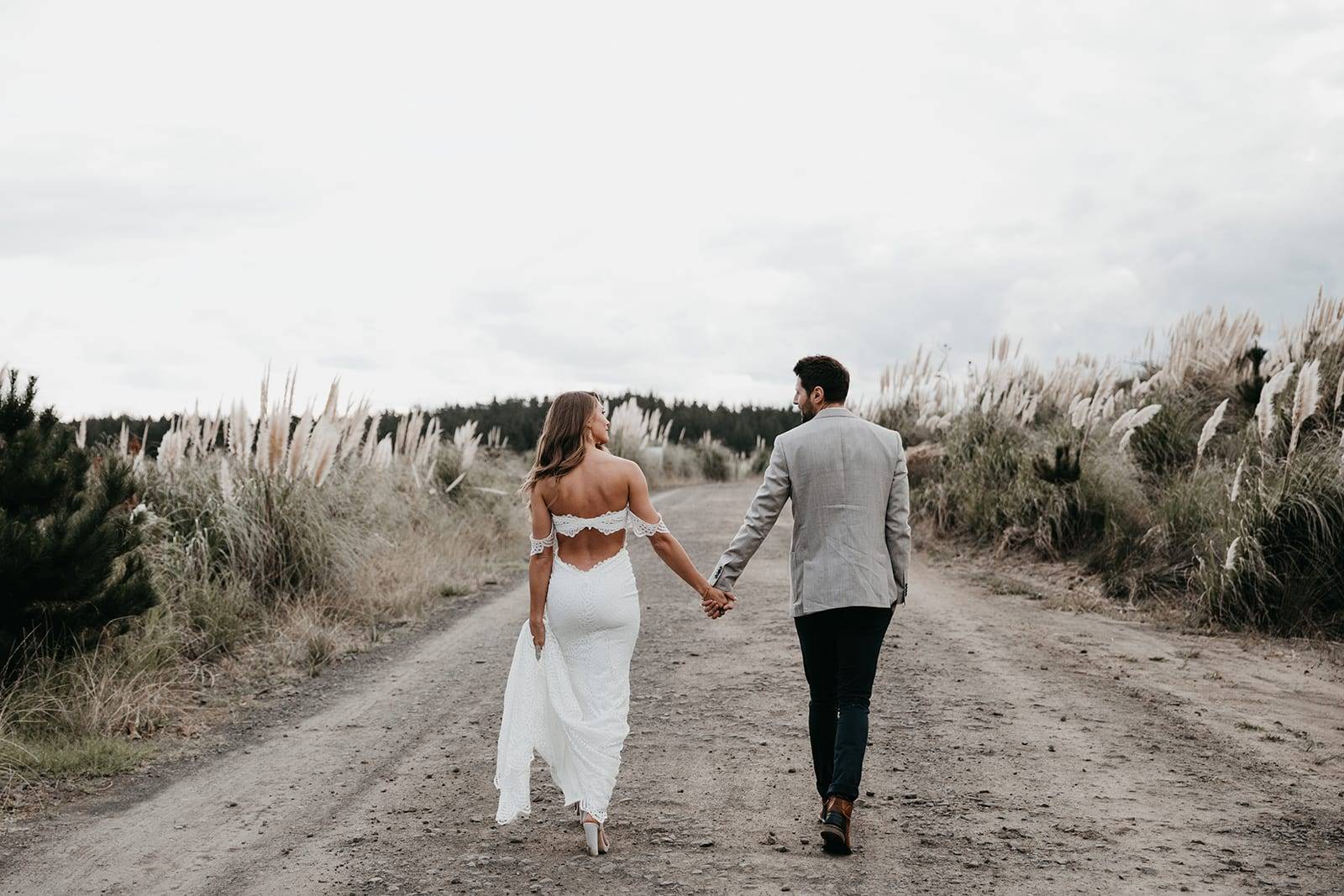 The funniest moments on the day were…

On the lead up to the day I was really worried about the weather. I was hoping for a golden sunset (something I can't live without in life!) but the forecast was looking grey and rain was a possibility. When we were saying our vows on the beach, Jordan had just finished reading a poem he'd written about me being his sunset. As he was wrapping up, the sun broke through the clouds and golden light flooded onto his face. I just started laughing and he looked so confused. I said "do you see what's happening right now?" and we just started cry laughing at each other. It was hilarious and super special.
Then going to the fish n chip shop in our fancy gears was also pretty funny. Especially because the owner gave me a free fizzy drink to congratulate me hahaha!
Any top beauty/health/fitness or wedding preparation advice that you can share…

Eat clean and drink heaps of water! Your skin will thank you for it!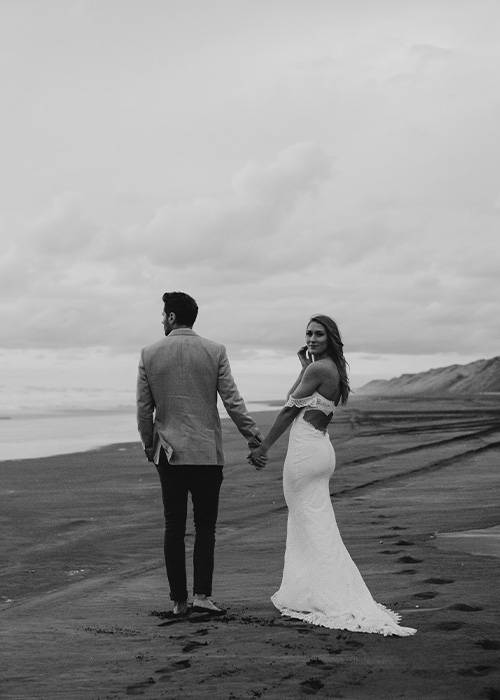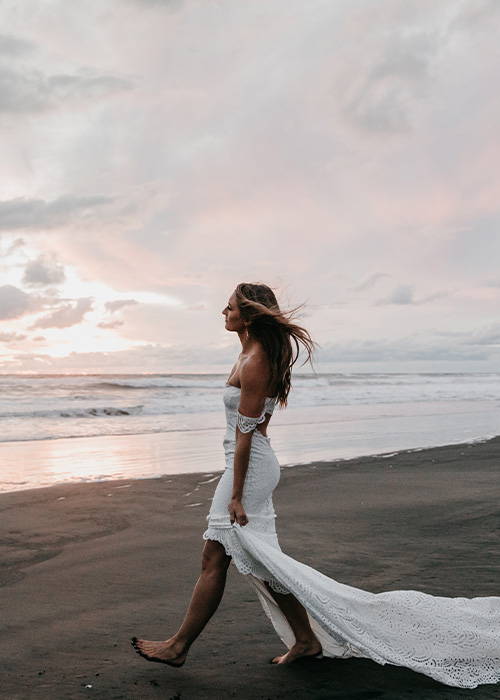 Any last advice or words of wisdom that you can share…
Just do it your way. Try not get caught up in the crazy details of it all so you can make sure its about a marriage, not about a wedding. I've seen the difference over the years and the difference is HUGE.