Tyler & Tristann in the Star Gown
Whimsical meets classic rustic at #GRACEBride Tristans' Yallingup farms wedding. A slice of heaven on the Western Coast of Australia. Tristan wears our Star gown & Shimmy Veil and we just can't get enough.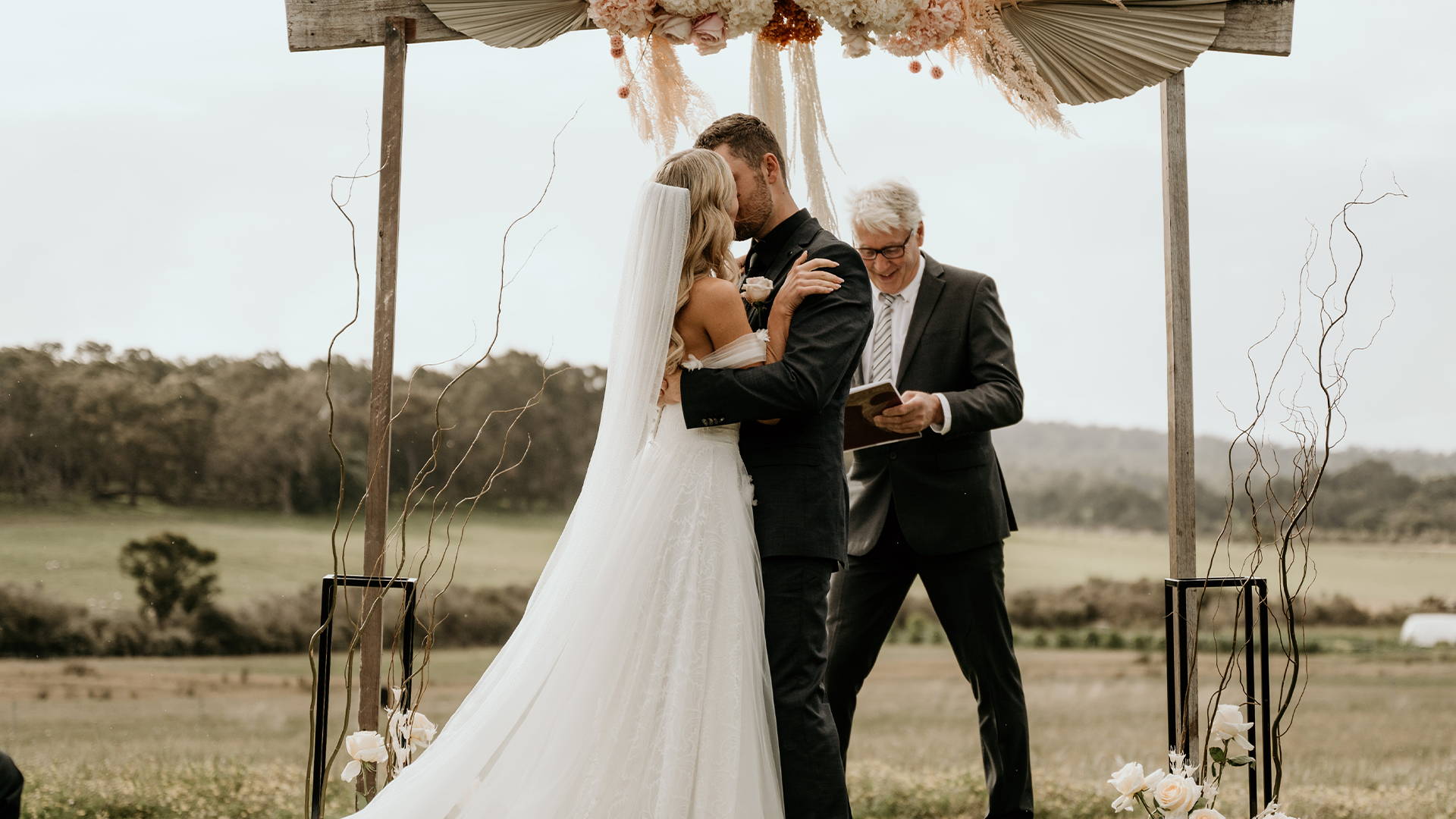 What is a Grace Woman to you?
A women of confidence, a women who wants to feel comfortable and have fun on their wedding day! The dresses are made to be comfortable to party in.
Which Grace dress did you choose and how did you know it was 'The One'?
The dress was fitting and flattering, not just in photos but also in real life! The dress was the statement and fit our whimsical, floral theme perfectly.
---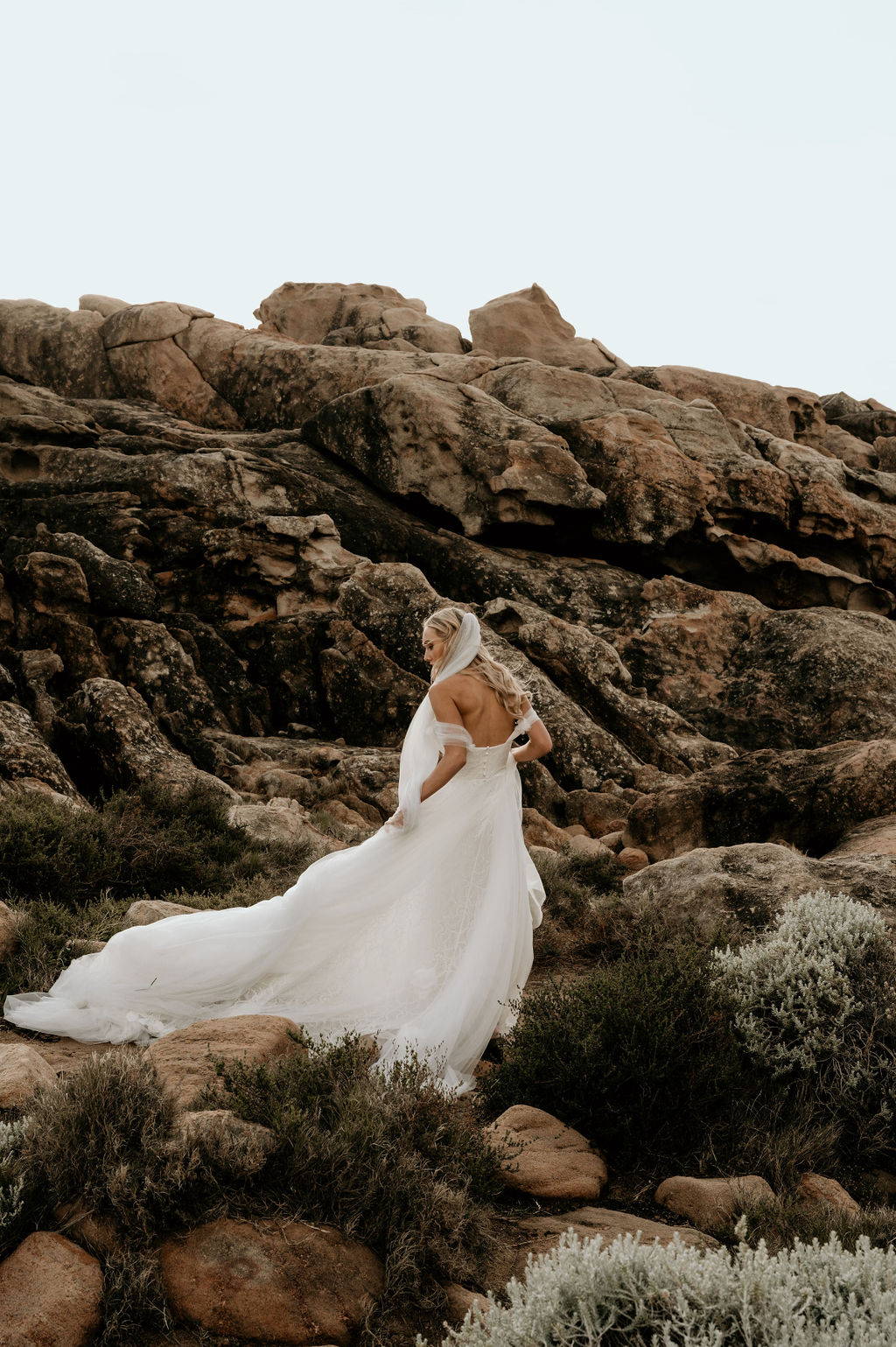 Did you go to a GRACE showroom or purchase your gown online? Tell us about this experience.
I went into the new North Fremantle store, it was the first bridal store I went into that made me feel welcomed and acknowledged. I worked with stylist Jasmine to find my look, it was so easy, Jasmine and all the stylists who were there made me feel amazing. It was an unforgettable experience.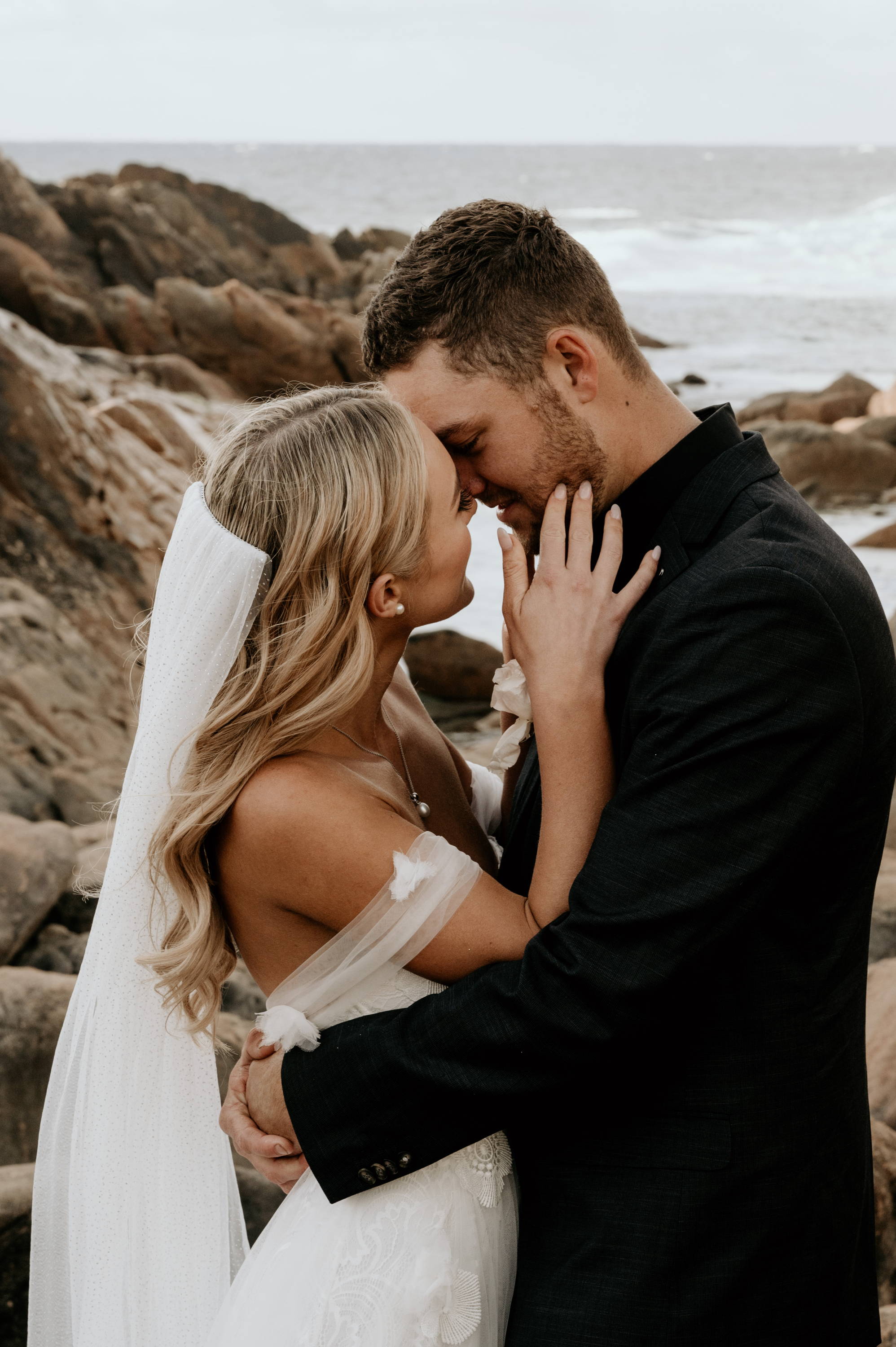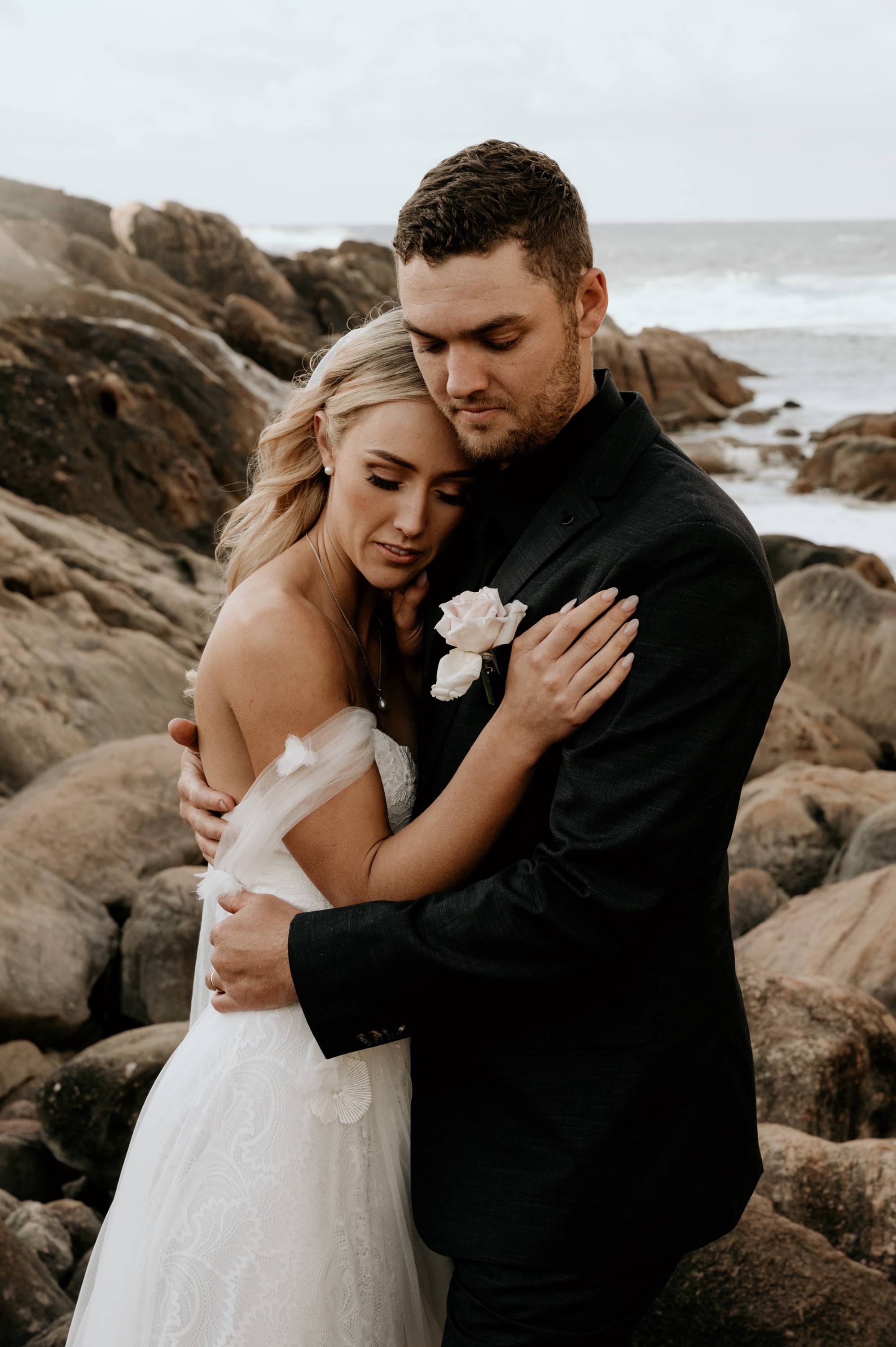 Describe your wedding day look…
Whimsical meets classic rustic, I wanted my hair off my face but still down. A long cathedral veil that made a statement. Long flowing dress.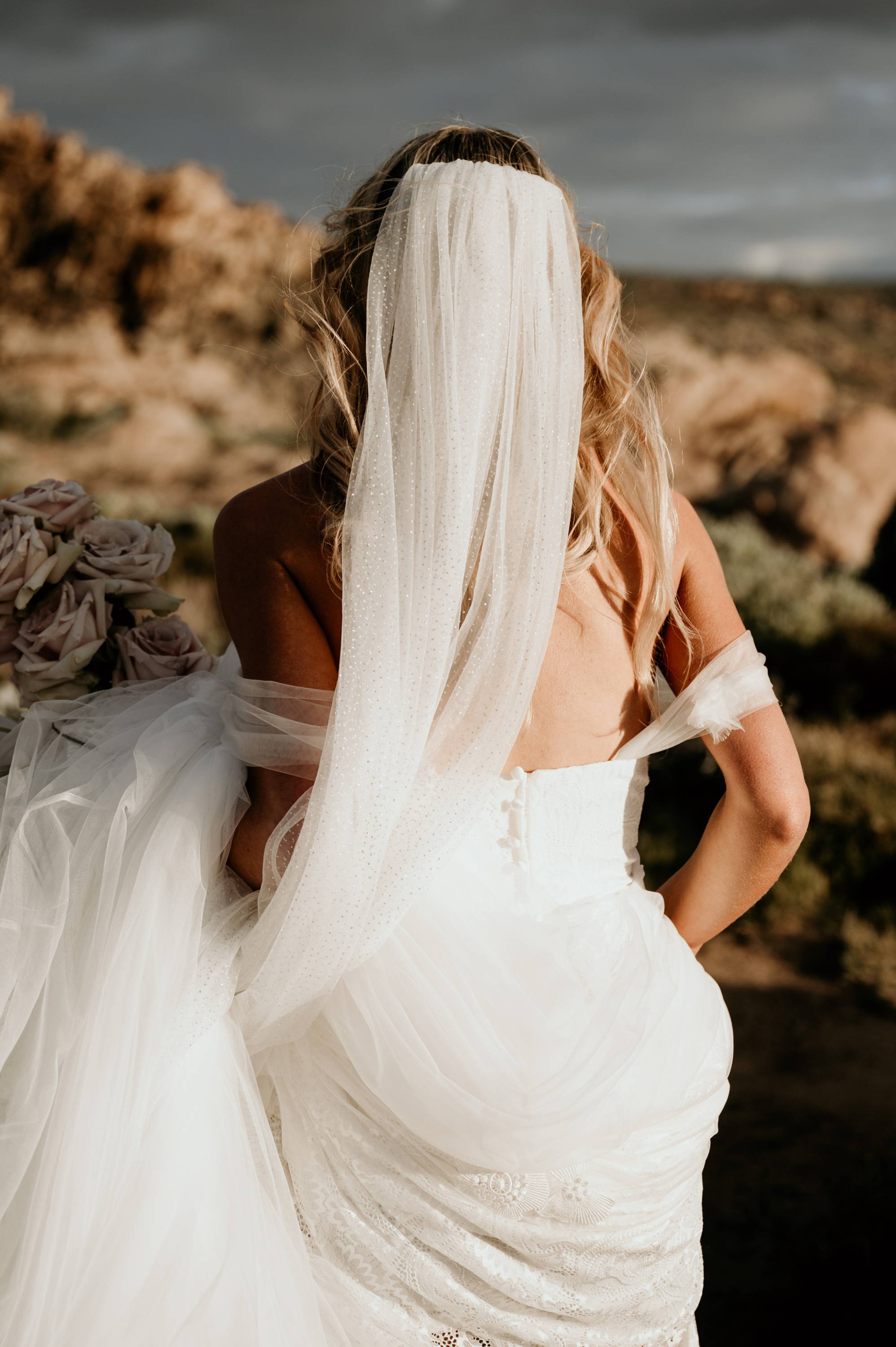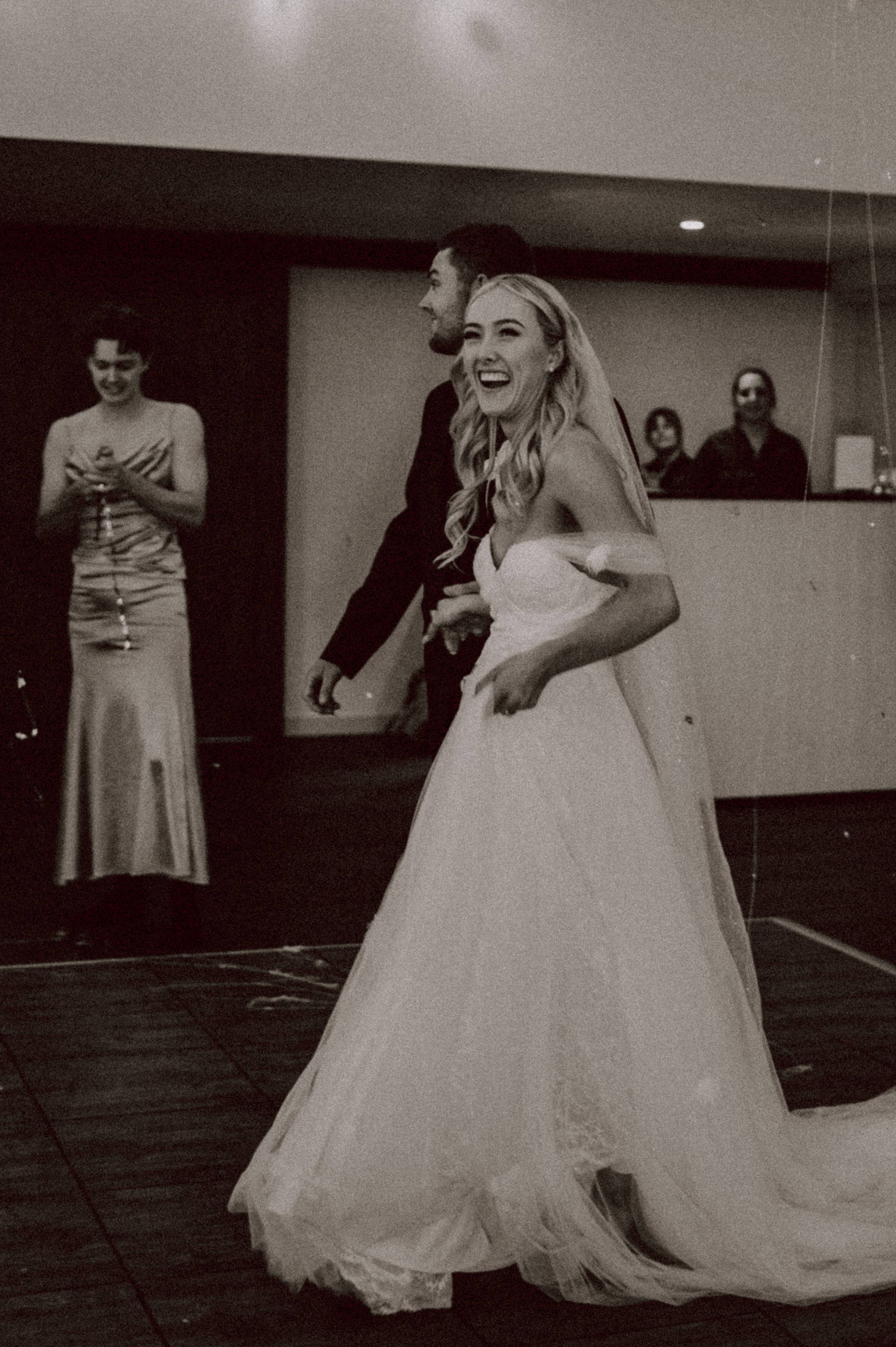 We went on a sunset hike at Canal Rocks in Yallingup, I was setting up my phone to take a photo of us because the sunset was UNREAL and I turned around to look at Tyler, he was on one knee. It was so romantic. Even now I tear up.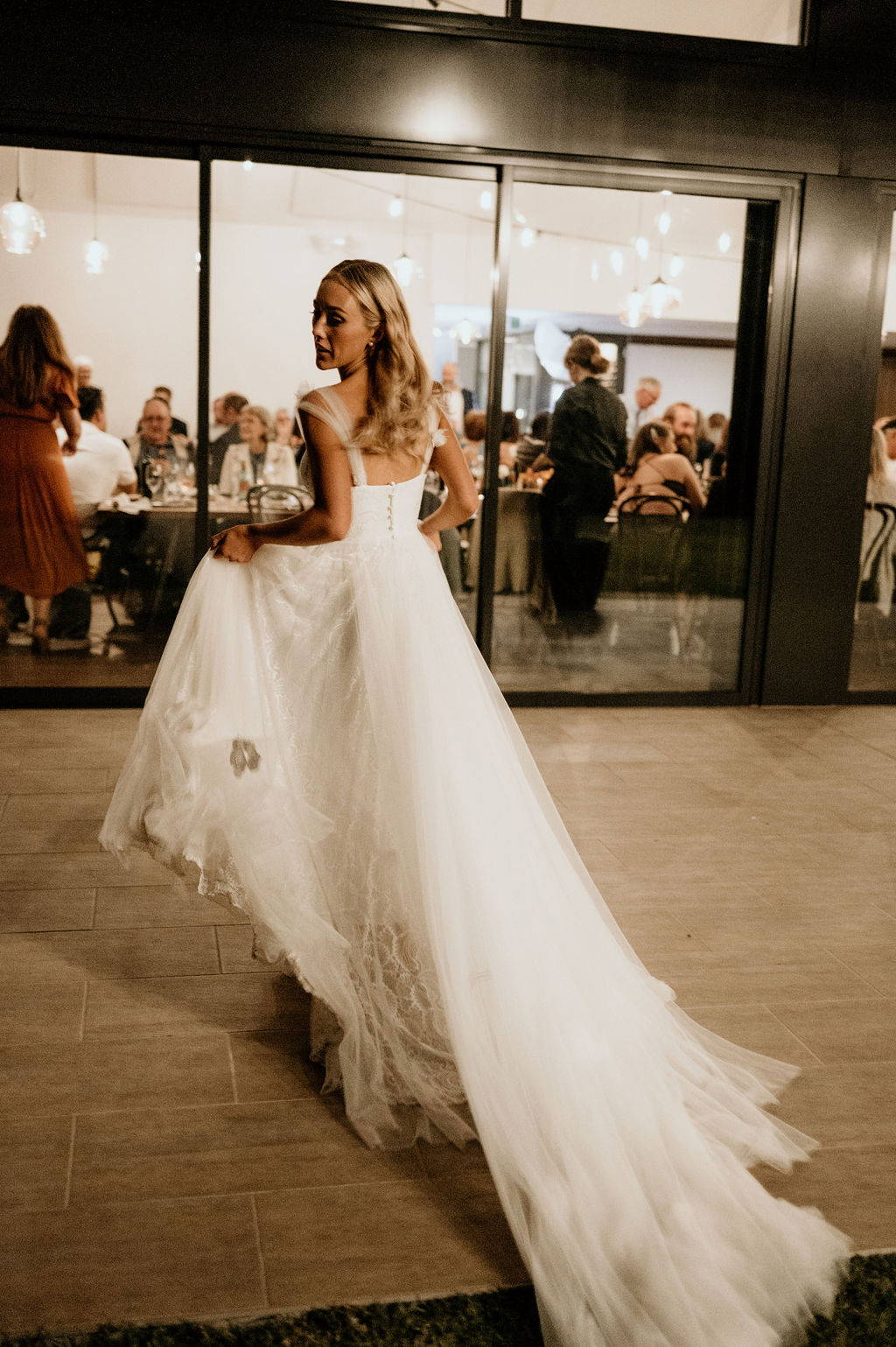 ---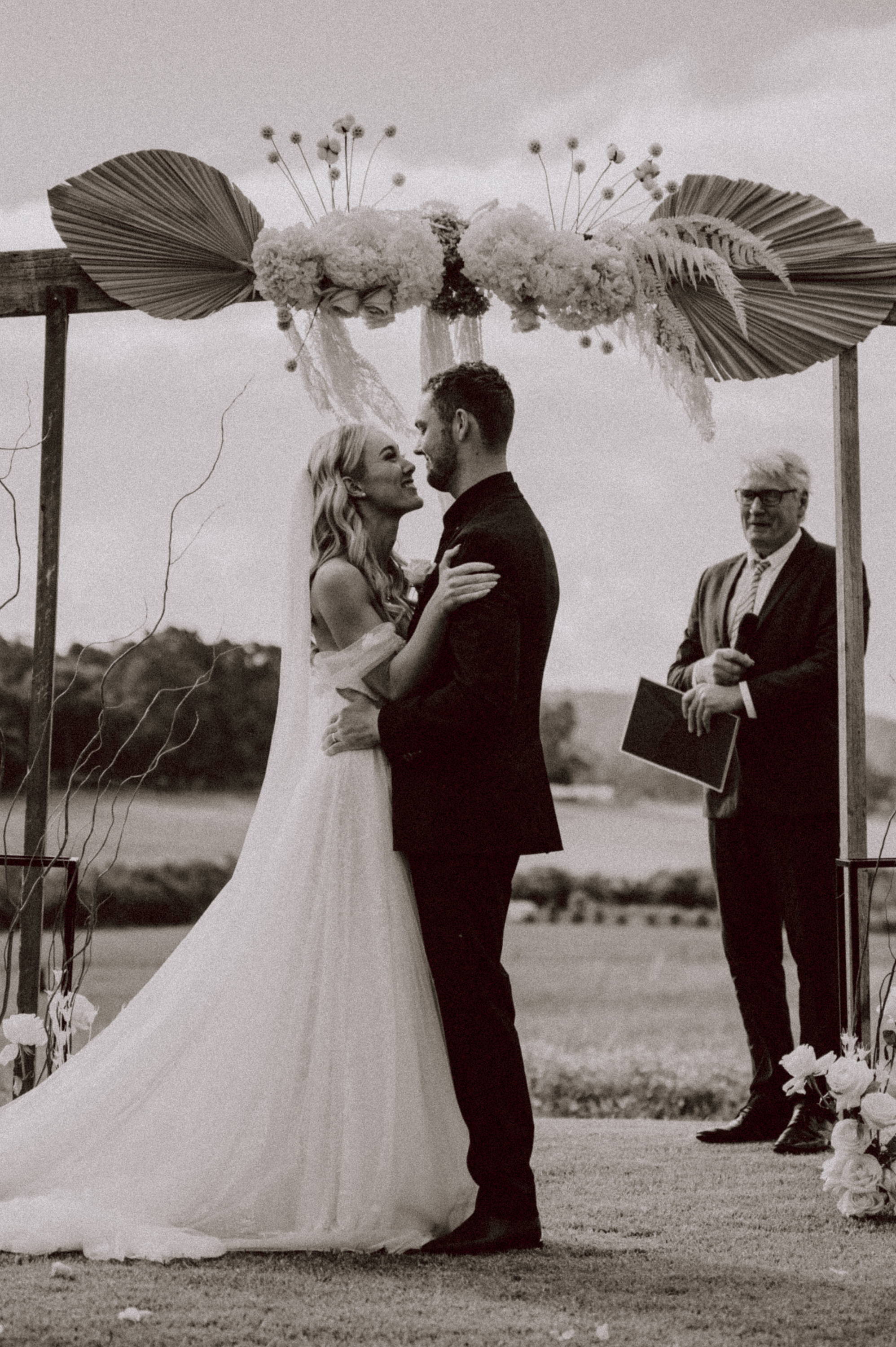 What was your goal for your wedding / what was the most important aspect to you?
THE FOOD! I wanted my guests and myself to be full when they left the venue, there was canapés, entree, main, dessert, cake, a cheese board, delicious wine, fine dancing and toasted as they left to top it off!
I wanted our wedding to be an experience not just another wedding that everyone went too.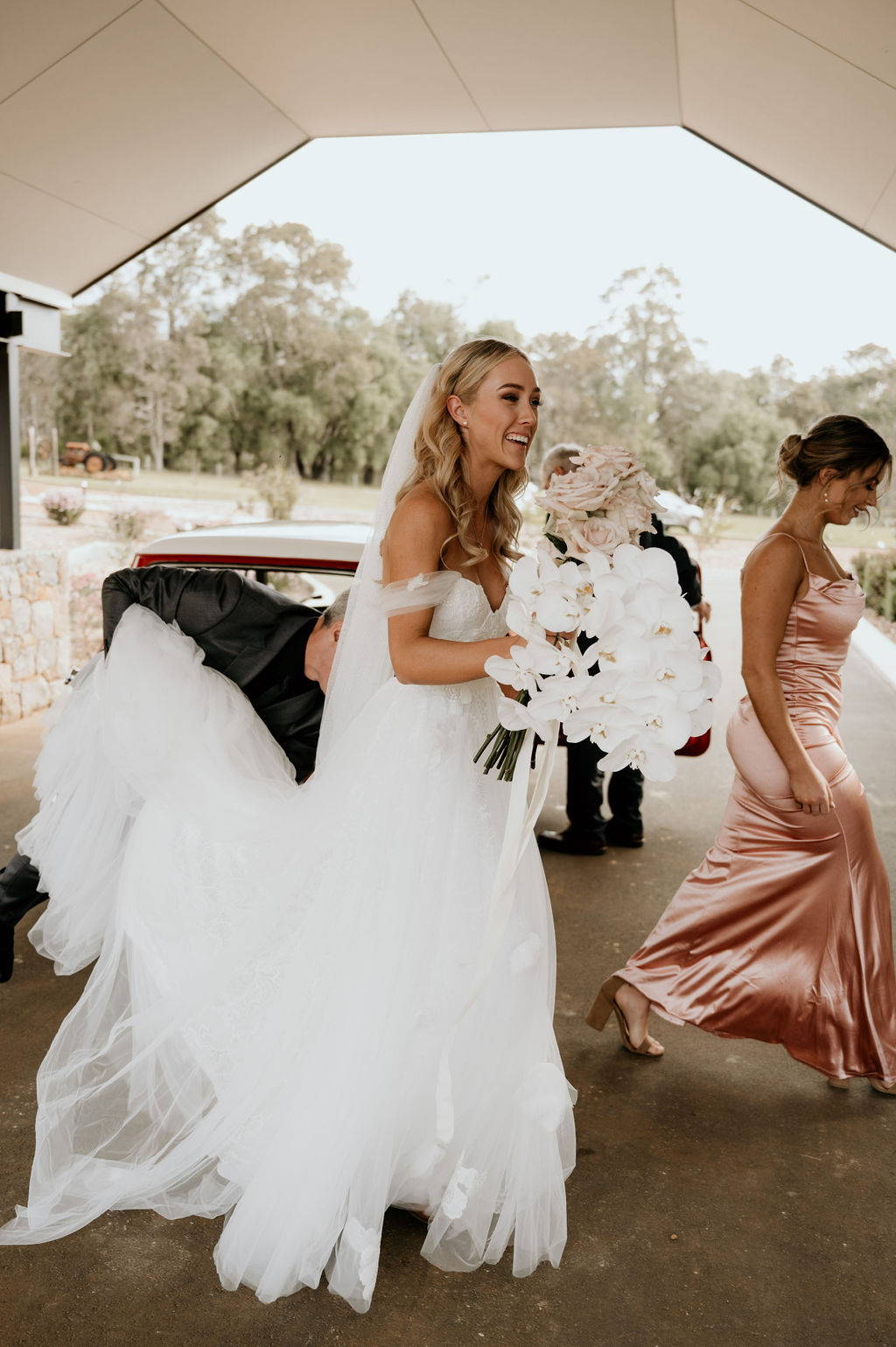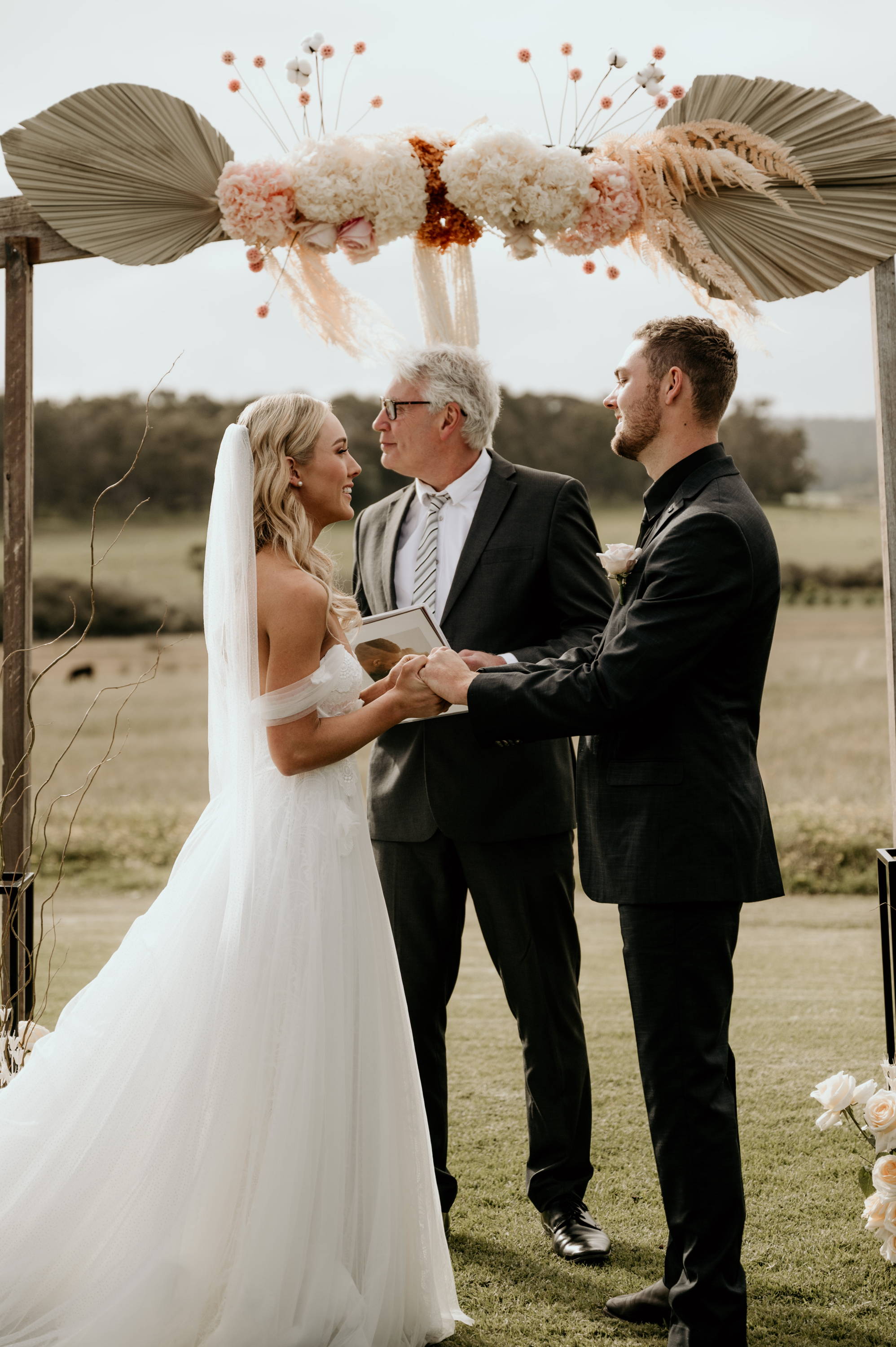 The funniest moments on the day were…
When my bridesmaid and groomsmen switched outfits for the entrance and when my maid of honour wet herself doing the worm. Classy lol.
What was the most stressful part to planning?
I really enjoyed planning my wedding, I loved working with a team of people to bring my look to life. The final month before the wedding was super stressful, tying all your loose ends before the big day!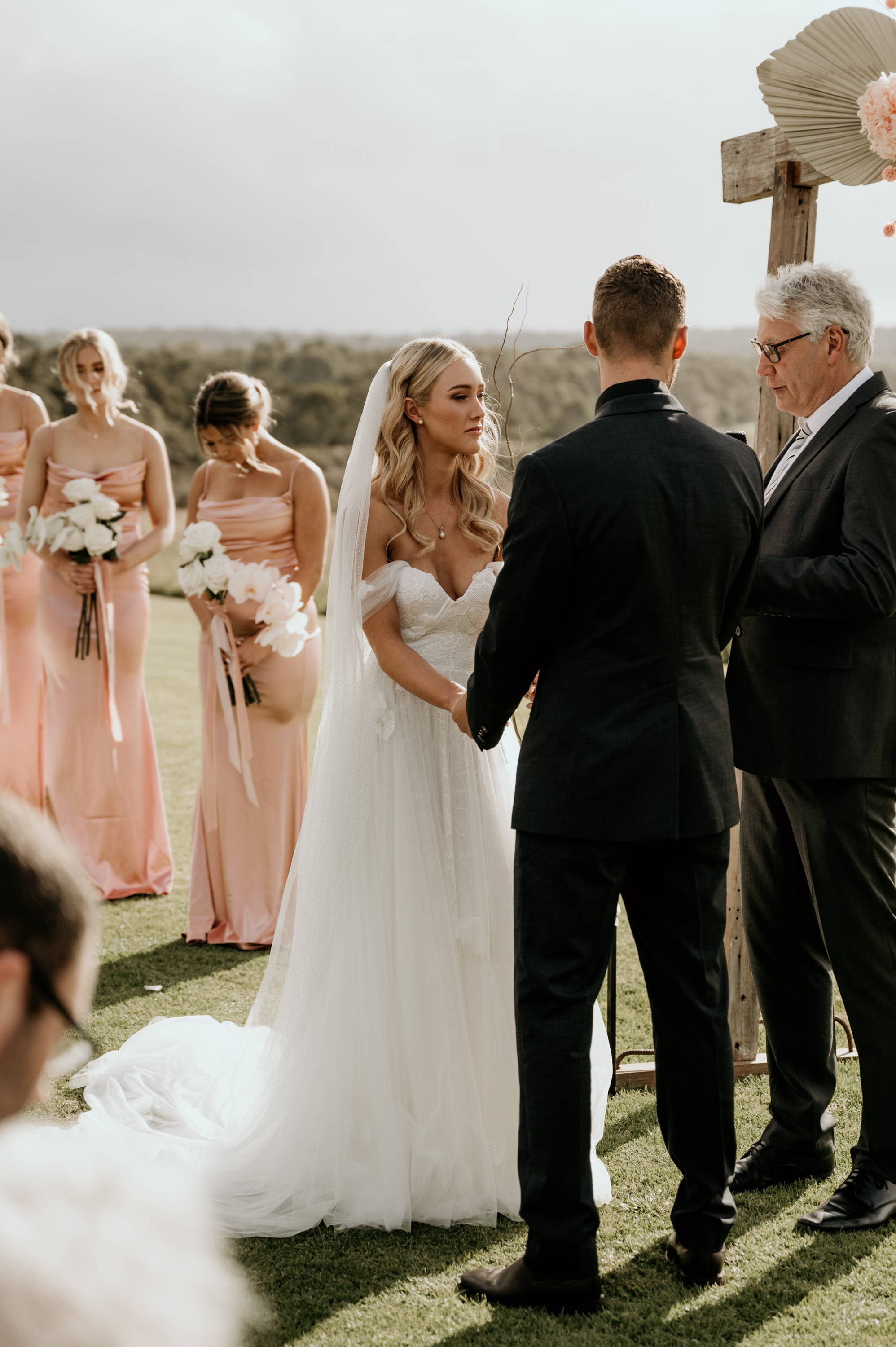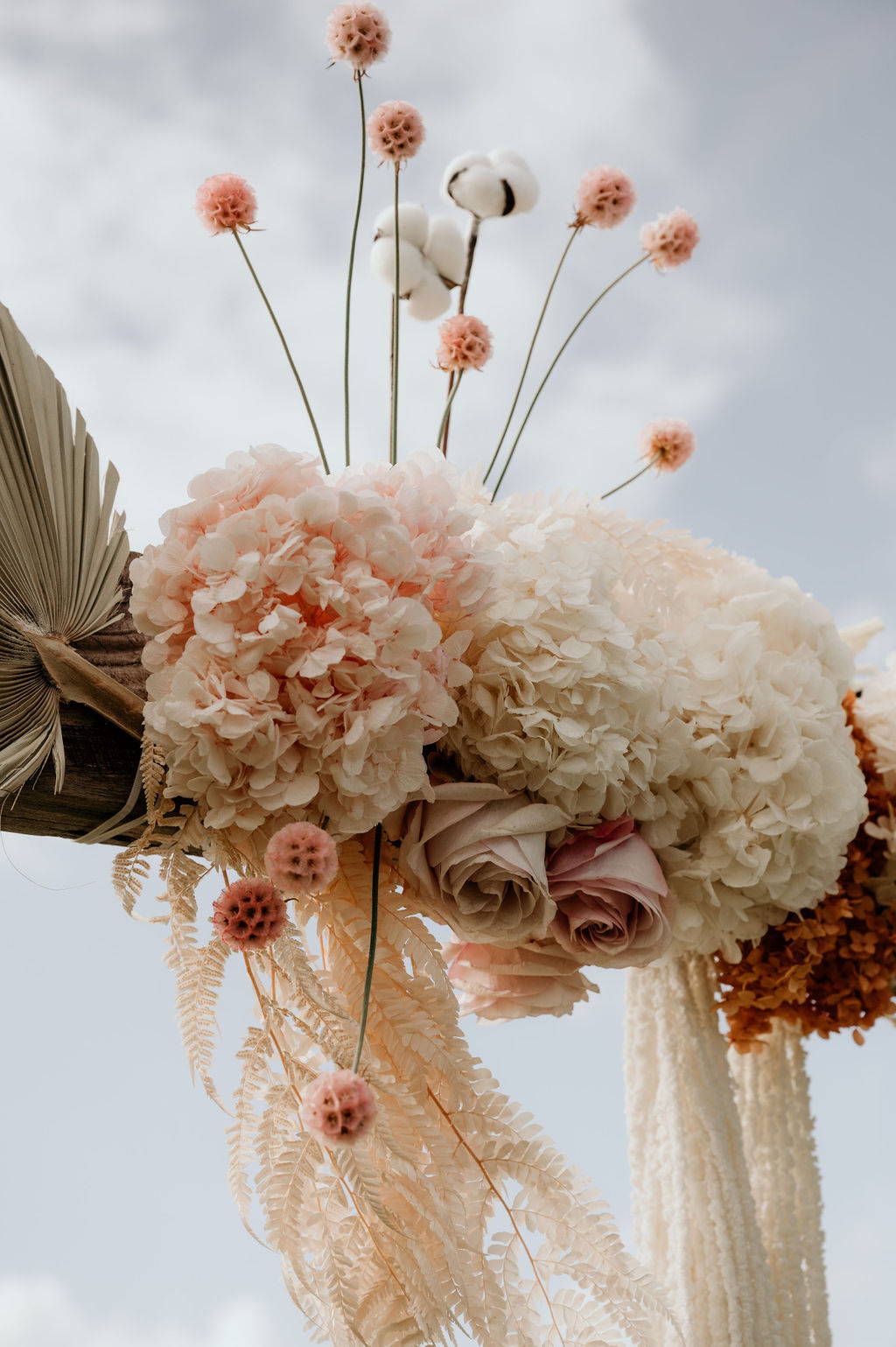 Any top beauty/health/fitness or wedding preparation advice that you can share…
Okay, don't start a month before, start a year before. I trained F45 6 times a week and did Reformer Pilates 4 times a week leading up to my wedding for about 12ish months. I worked with one esthetician to help fix my skin, and focussed on my diet for the last 7ish months. More for my skin than anything. It was super fun, especially if you do it with one of your bridesmaids!
Any last advice or words of wisdom that you can share…
Get a wedding planner, best thing I did was have the help of Anita from Cape Events, not only do they know everything you need but they have a list of local vendors that you may not know of! Make sure you have finished ALL the planning a week before so you can soak up the luxuries of the week of. Best thing I did!